This week on "Sunday Morning" (April 23)
The Emmy Award-winning "CBS Sunday Morning" is broadcast on CBS Sundays beginning at 9:00 a.m. ET. "Sunday Morning" also streams on the CBS News app beginning at 12:00 p.m. ET. (Download it here.)
---
Host: Jane Pauley
COVER STORY: De-extinction: Bringing animal species back from the brink
The Frozen Zoo in San Diego is at the forefront of the emerging field of de-extinction – resurrecting DNA to restore animal species that are in danger of disappearing forever, through such methods as genetic editing and cloning. Correspondent Jonathan Vigliotti talks with scientists at the Frozen Zoo (whose bank of frozen cells could help save an estimated one million species) about their efforts to bring back the black-footed ferret. He also talks with the founder of Colossal Biosciences, a Texas company working to bring back long-extinct species like the Wooly Mammoth and Dodo bird.
For more info: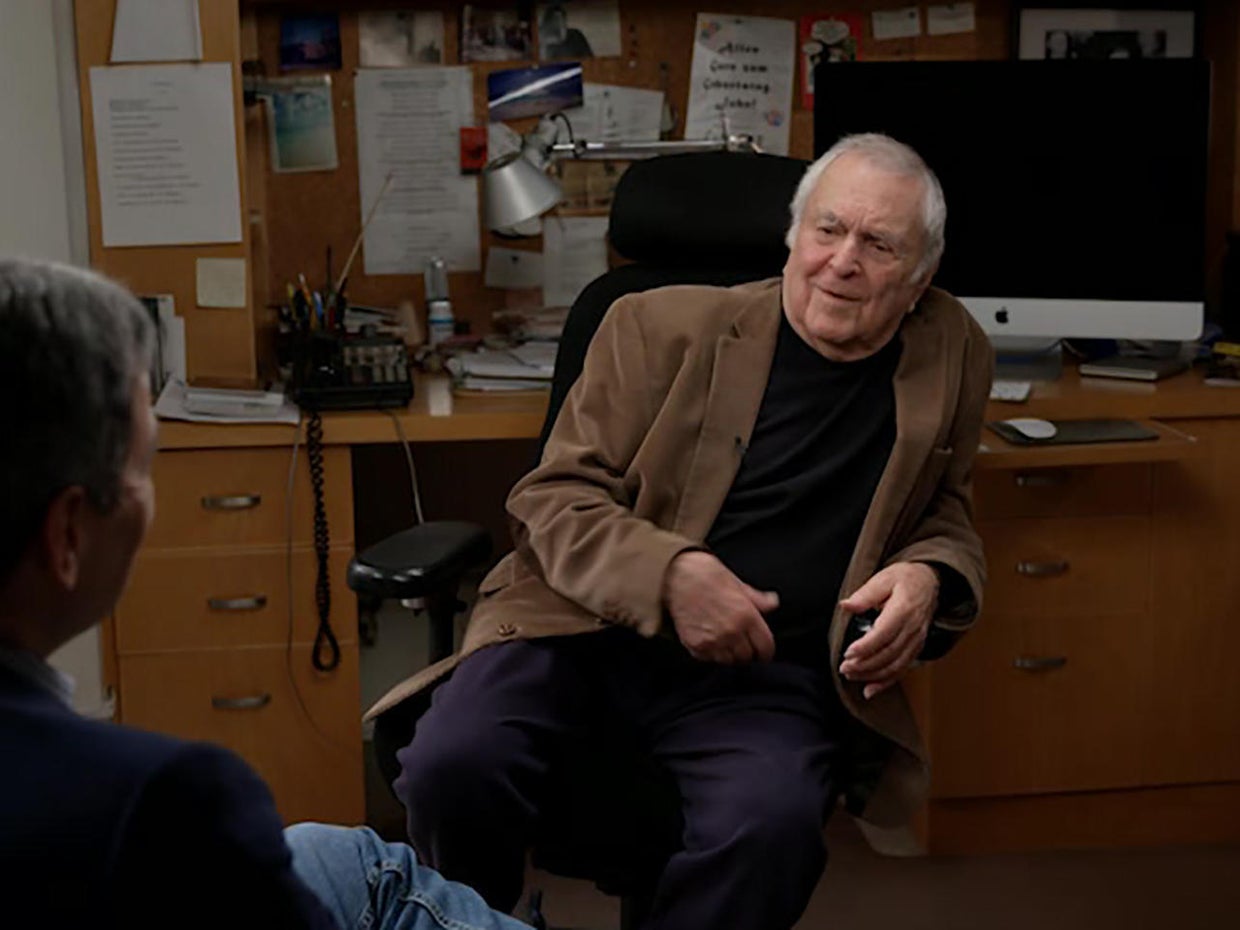 BROADWAY: John Kander on "New York, New York" on Broadway
The theater legend who co-wrote, with Fred Ebb, such classic musicals as "Cabaret" and "Chicago" has a new musical opening on Broadway. "New York, New York," adapted from the 1977 film, features never-before-heard songs by Kander and Ebb, and new songs by Kander and "Hamilton" creator Lin-Manuel Miranda. Correspondent David Pogue talks with the 96-year-old Kander, Miranda, and director-choreographer Susan Stroman about the show, in which aspiring performers try to make it in "a city that never sleeps."
To watch a preview of the new Broadway musical "New York, New York" click on the video player below:
For more info: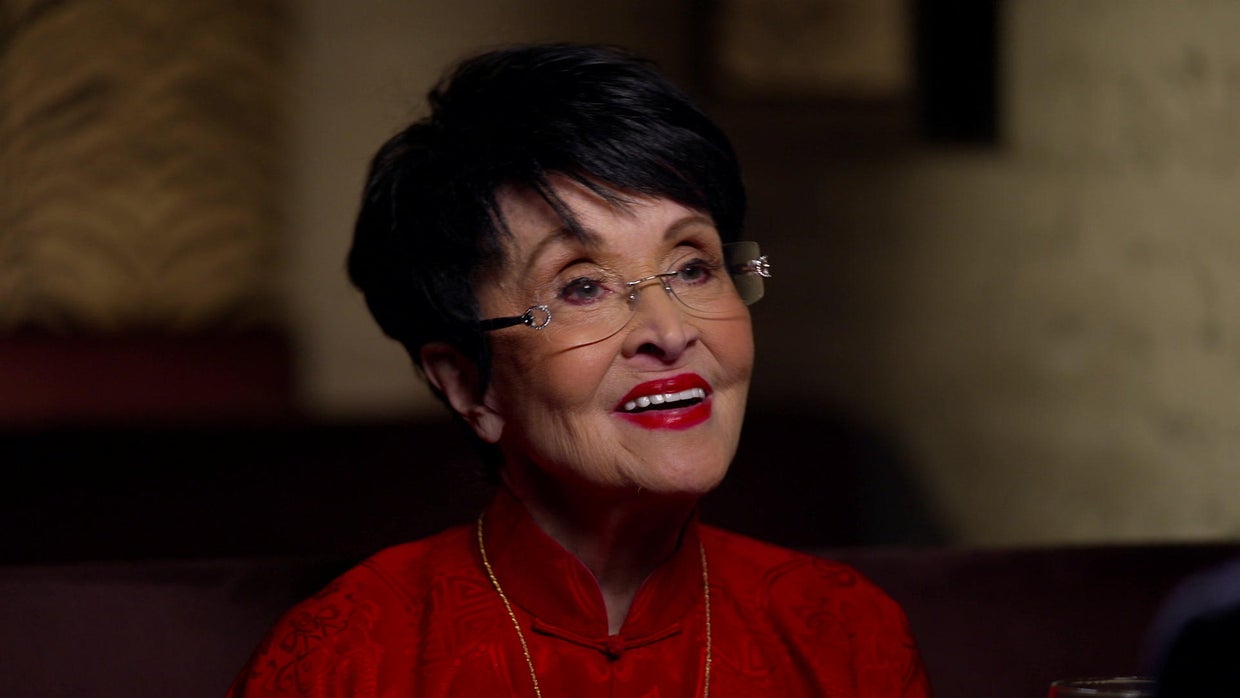 BOOKS: Chita Rivera on the secret behind her "guts" and "courage"
The original star of such musicals as "West Side Story," "Bye Bye Birdie," "Chicago" and "Kiss of the Spider Woman," theater legend Chita Rivera, now 90 and author of "Chita: A Memoir," talks with correspondent Mo Rocca about her long career; some of the men in her life; and what it takes to succeed on Broadway.
For more info: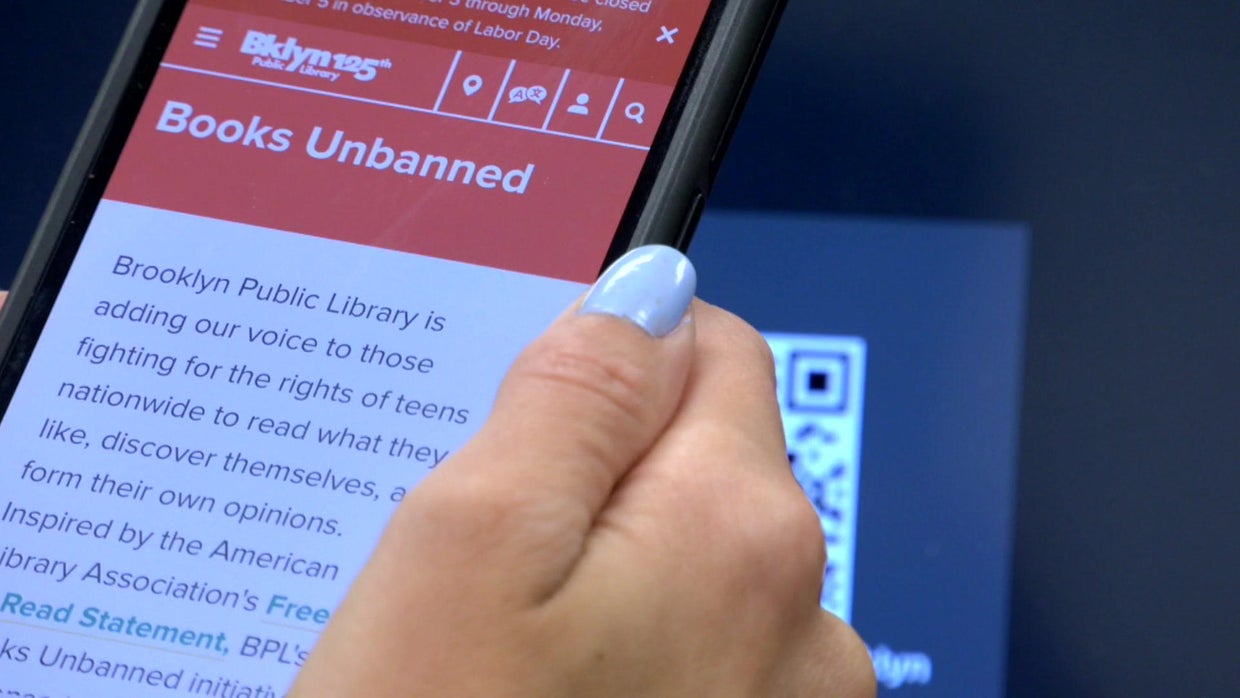 BOOKS: War of words – The fight over banning books
Between 2020 and 2022, the number of book titles that have been banned in U.S. libraries and schools spiked more than 1,100%, to more than 2,500, while activists in 37 states have challenged school districts for offering non-fiction and fiction books that discuss race and racism, slavery, sex and gender identity. Correspondent Martha Teichner talks with opposing forces on the reading battlefield today: Tiffany Justice and Tina Descovich, founders of Moms for Liberty, whose members campaign to sit on school boards; Deborah Caldwell-Stone, director of the American Library Association's Office of Intellectual Freedom; Linda Johnson, president and CEO of the Brooklyn Public Library, which helps students access books that have been banned by their schools; Summer Boismier, a tenth grade English teacher in Norman, Okla., who was removed from her classroom and accused of distributing pornography; and cartoonist Art Spiegelman, whose Holocaust-themed graphic novel "Maus" has been targeted by book banners.
For more info:

PASSAGE: In memoriam

HARTMAN: Justice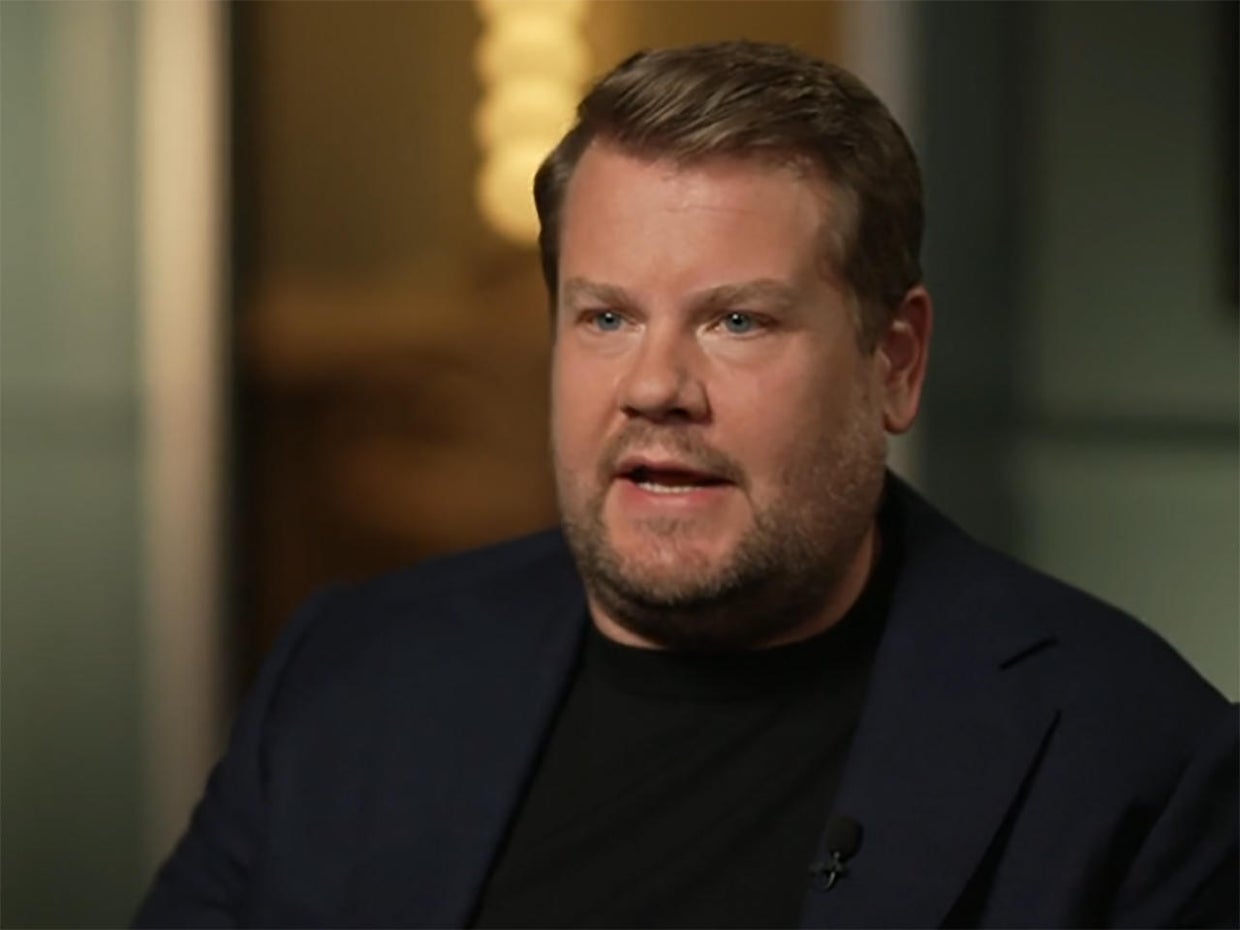 TV: "Late Late" host James Corden looks back on making "a joyful show"
After eight years of reinventing late-night TV, British entertainer and Tony-winning actor James Corden is leaving his post as host of CBS' "The Late Late Show." Corden talks with Turner Classic Movies host Ben Mankiewicz about the highlights of his tenure (including singing in a car with Paul McCartney), and why he's chosen to leave the show, and the country, at the top of his game.
PREVIEW: James Corden on his departure from "The Late Late Show": "I can't envisage a scenario where I would return as a late-night host"
For more info: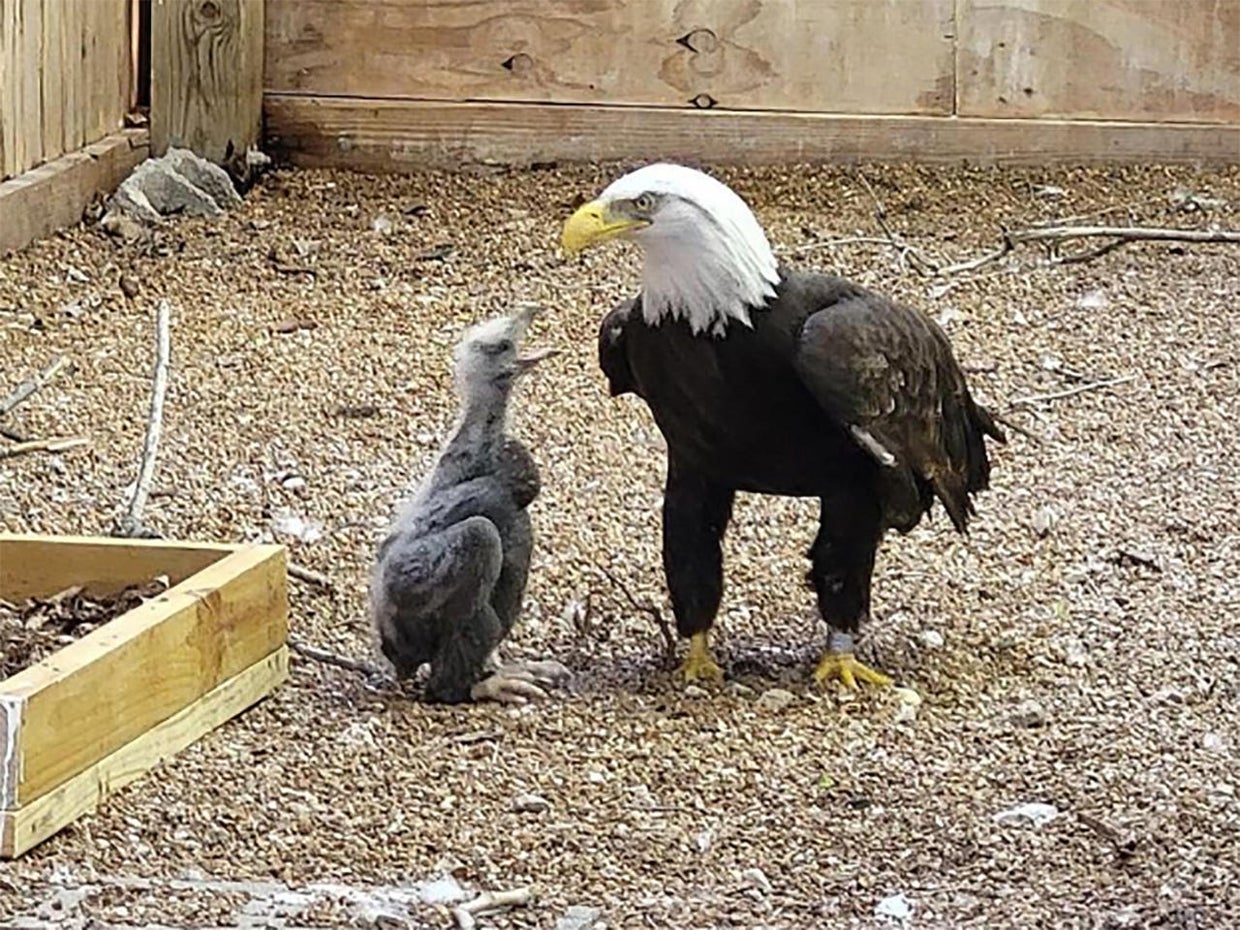 NATURE: Murphy the eagle steps in as stepdad
At World Bird Sanctuary in Valley Park, Mo., the plight of Murphy, a bald eagle who was reduced to incubating a rock, aroused social media sympathy, until an orphaned eaglet was brought to the sanctuary for care, and the two have hit it off. Jane Pauley reports.
For more info: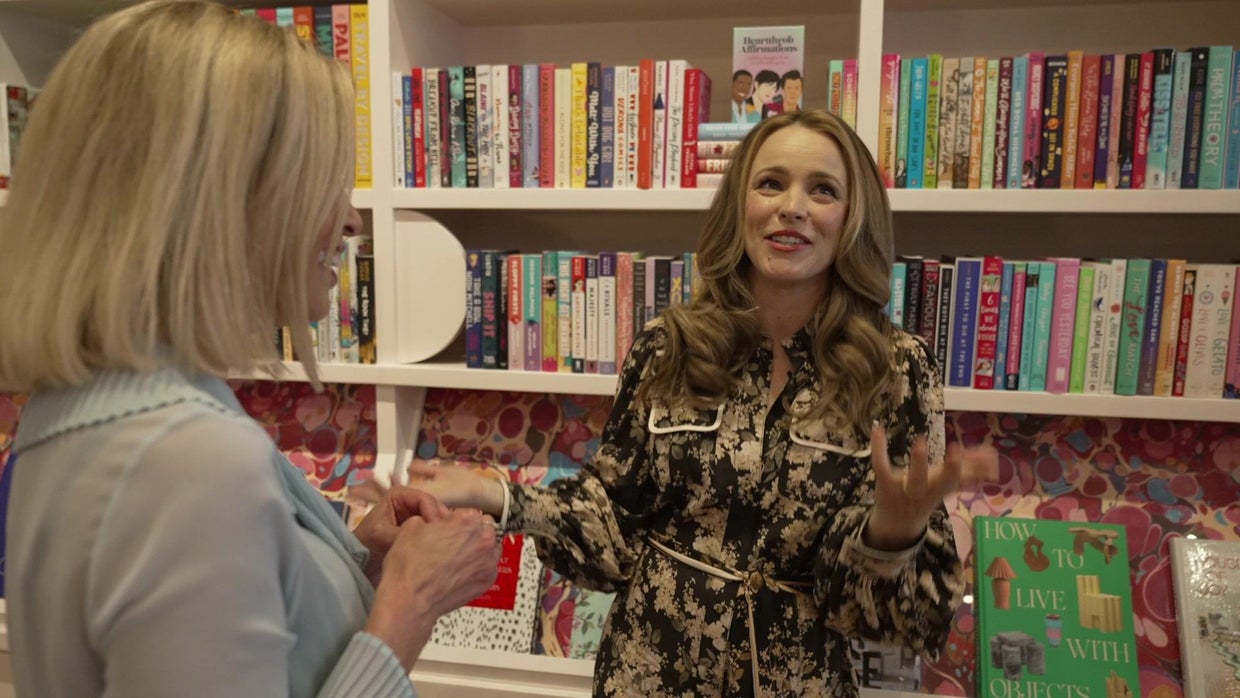 MOVIES: Rachel McAdams talks "Are You There God? It's Me, Margaret."
Judy Blume's beloved coming-of-age story is finally reaching the screen, in a movie adaptation introducing Abby Ryder Fortson as Margaret and Academy Award-nominee Rachel McAdams as her mother. Correspondent Tracy Smith talks with real-life mom McAdams about bursting into fame with "Mean Girls" and "The Notebook," and then hitting pause on starring roles; and why she's back in the long-awaited film of "Are You There God? It's Me, Margaret."
To watch a trailer for "Are You There God? It's Me, Margaret.," click on the video player below:
For more info:


COMMENTARY: Amy Silverstein speaks up for change in drugs tied to organ transplants, "while I still can"
For the past 35 years Amy Silverstein, author of "Sick Girl" and "My Glory Was I Had Such Friends," has lived thanks to two donor hearts. But she recently learned that she has an incurable cancer in her lungs, which she attributes to years of taking immunosuppressive drugs that can wreak havoc on the body. In this commentary she calls for changes needed to improve drugs necessary for organ transplants.
For more info:

NATURE: TBD
---
WEB EXCLUSIVES:
"HERE COMES THE SUN" : Ben Affleck and Matt Damon, and Vermeer (Video)
Actors Ben Affleck and Matt Damon sit down with Tracy Smith to discuss their film "Air." Then, Seth Doane travels to Amsterdam to view the sold-out Johannes Vermeer exhibit.
---
The Emmy Award-winning "CBS Sunday Morning" is broadcast on CBS Sundays beginning at 9:00 a.m. ET. Executive producer is Rand Morrison.
DVR Alert! Find out when "Sunday Morning" airs in your city
"Sunday Morning" also streams on the CBS News app beginning at 12:00 p.m. ET. (Download it here.)
Full episodes of "Sunday Morning" are now available to watch on demand on CBSNews.com, CBS.com and Paramount , including via Apple TV, Android TV, Roku, Chromecast, Amazon FireTV/FireTV stick and Xbox.
Follow us on Twitter; Facebook; Instagram; YouTube; TikTok; and at cbssundaymorning.com.
You can also download the free "Sunday Morning" audio podcast at iTunes and at Play.it. Now you'll never miss the trumpet!
---
David Morgan is a senior editor at CBSNews.com and cbssundaymorning.com.
Thanks for reading CBS NEWS.
Create your free account or log in
for more features.
I have been writing professionally for over 20 years and have a deep understanding of the psychological and emotional elements that affect people. I'm an experienced ghostwriter and editor, as well as an award-winning author of five novels.