The Fed has paused interest rate hikes. Here's what you should do now.
We may receive commissions from some links to products on this page. Promotions are subject to availability and retailer terms.
MoneyWatch: Managing Your Money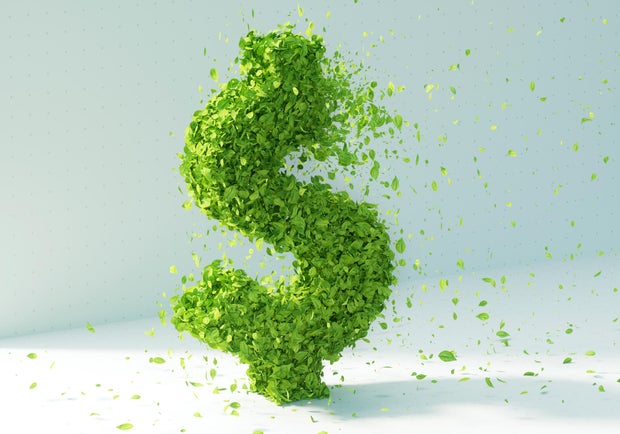 The Federal Reserve announced today that it is giving borrowers a break by pausing interest rate hikes. The pause follows 11 collective rate hikes by the Fed since March 2022 — which were done in a bid to temper inflation.
But while the Fed is temporarily holding off on increases to its benchmark rate, this move probably won't make it any cheaper to borrow money for a home, a car or another large purchase. Rather, it is more likely to put a temporary damper on interest rate increases for these and other types of loan products.
Where it could have a bigger impact, though, is on your personal finances — and on your savings in particular. As such, there are a couple of moves you may want to make now that the Fed rate hikes are paused.
Start by exploring the top savings rates available to you here.
What should you do now that interest rate hikes are paused
In order to maximize the returns on your savings, you may want to do the following now that the Fed has paused rate hikes:
Lock in a high CD rate
When interest rates rise, certificate of deposit (CD) rates tend to follow suit — and when rates drop, CD rates typically drop with them. The Fed's decision to pause interest rate hikes likely won't cause rates on CDs to increase or decrease immediately, but rates have been climbing on these low-risk investment accounts over the last 18 months.
What that means is that now is an excellent time to lock in a CD rate while rates are still high. And, if the Fed were to decrease rates in the near future, the rates on these accounts would likely decline in tandem. So why risk it? It makes more sense to make your move now, while it's possible to find CDs offering rates of 5% or more.
Here's how you can make the most of locking in a CD rate today:
Shop around: Research different financial institutions to find the best CD rates available. Online banks and credit unions typically offer more competitive rates than traditional brick-and-mortar banks because of lower overhead costs, so they can be a smart place to start.
Consider the term: CDs come in various term lengths, such as 6 months, 1 year or even longer. Choose a term that aligns with your financial goals and risk tolerance. Longer-term CDs usually offer higher rates, but right now, you can typically get higher rates on shorter-term CDs.
Explore your CD account options here.
Start earning with a high-yield savings account
Like CDs, high-yield savings accounts are also offering great APYs on your money currently. These accounts typically have rates that are much higher than regular savings accounts, and the rates have increased significantly since early last year.
If you open this type of account now, you can start earning at a rate of 5.25% or more. High-yield savings accounts have variable interest rates, though, so if you wait, you run the risk of rates dropping on these accounts.
Here's how you can make the most of opening a high-yield savings account today:
Research the best rates: Shop around for the highest interest rates on high-yield savings accounts. Just like CDs, online banks often offer competitive rates and low fees on these types of accounts.
Pay attention to fees and terms: Review the terms and conditions of the account carefully. Ensure there are no hidden fees or requirements that could eat into your interest earnings.
Consider a money market account
Money market accounts (MMAs) are similar to savings accounts but currently offer higher interest rates than a traditional savings account. These accounts typically come with check-writing privileges and debit card access, making them more flexible than CDs.
But as with the other interest-bearing accounts listed above, waiting to open one could be the wrong move. By opening a money market account today, you'll start earning a higher-than-average rate on your money.
Here's how you can make the most of opening a money market account today:
Compare rates and features: Research different MMAs to find the one that best suits your needs. Look for competitive interest rates and features like check-writing capabilities.
Keep an eye on balance requirements: Some MMAs may require a minimum balance to earn the highest interest rate or to avoid monthly fees. Make sure you can comfortably maintain the required balance before opening one.
The bottom line
The Federal Reserve's decision to pause interest rate hikes presents a unique opportunity for savers who want to optimize their savings and investments. By locking in a high CD rate, opening a high-yield savings account or exploring money market accounts, you can make the most of the current interest rate environment. Just remember to assess your financial goals and risk tolerance before making any decisions.
Thanks for reading CBS NEWS.
Create your free account or log in
for more features.
I have been writing professionally for over 20 years and have a deep understanding of the psychological and emotional elements that affect people. I'm an experienced ghostwriter and editor, as well as an award-winning author of five novels.