Should seniors take life insurance medical exams?
We may receive commissions from some links to products on this page. Promotions are subject to availability and retailer terms.
MoneyWatch: Managing Your Money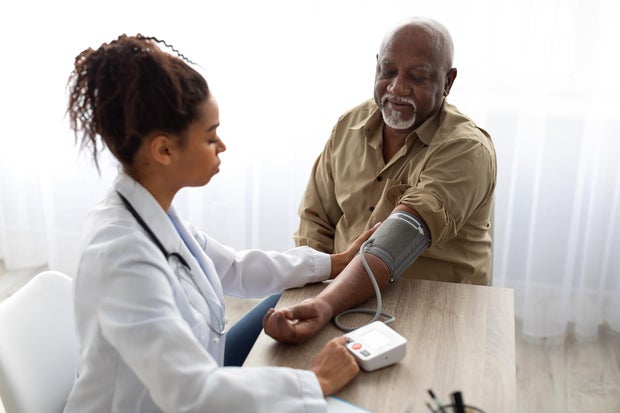 Life insurance is often considered advantageous for a wide range of adults both young and old. While some older adults may find the cost of a policy higher than they would have paid in previous years the benefits of life insurance for seniors can still be significant. And, despite conventional wisdom, they don't always have to be exorbitantly priced either.
That said, the life insurance application process for older adults may look a little different in terms of the amount applied for and the reasons supporting it. And while many adults would benefit from sitting for the traditional medical exam often required for life insurance approval, for seniors the advantage in doing so isn't always so clear cut. There are good reasons to take the exam and some other good reasons not to, both of which we will explore further below.
If you're in the market for life insurance then start by getting a free price quote now.
Should seniors take life insurance medical exams?
The answer to this question really depends on the individual and their health at the time of application. Here's what to know.
When seniors should take a life insurance medical exam
Seniors in good health, who don't smoke and don't have a history of smoking should strongly consider sitting for the life insurance medical exam. These examinations are similar to the annual check-up one experiences with their primary care physician. So expect to have some routine bloodwork completed. Applicants will also have their urine checked and their blood pressure tested and will need to answer a series of detailed questions from a qualified medical professional.
Seniors in good health can underline their status by pointing to the results of a medical exam. This will help reduce the implied risk the insurer is taking on by providing a policy to an older adult. And it will go a long way to reducing the premiums the applicant would be charged. Healthy seniors, confident that a medical exam will prove their well-being (and not hurt their application), should take the exam and enjoy the lower premiums they secure because of it.
Not sure what a life insurance policy would cost? Get a free price estimate now and find out!
When seniors should skip a life insurance medical exam
Seniors who think a medical exam could hamper their application (if not cause it to be rejected in full) should skip this step in the process and go straight toward a no-exam policy instead. While no-exam life insurance is more expensive than policies that have the exam included it's often better to go this route and get a policy than proceed with an exam and risk being rejected.
Despite the price, no-exam life insurance is still valuable for many seniors, especially since it can be used in conjunction with whole or term life insurance policies.
Another reason why seniors may want to go the no-exam route? They can get approved quickly.
It can take days, if not weeks, to schedule a life insurance medical exam. Once completed the results then have to be sent to the provider for review, at which point they will approve the initial application amount, offer a lower amount or possibly reject the application in full. All of this takes time that could be spent elsewhere. By skipping the exam seniors are essentially guaranteed approval, freeing up time they would have spent going through the motions if they chose another type.
You get a free life insurance price quote online now to see how much you're eligible for.
The bottom line
So, should seniors take life insurance medical exams? It depends on how healthy they are and the risk they're willing to take should the exam reveal problematic issues. For those confident in the prospective results, life insurance medical exams make sense to take, if only to help secure lower monthly premiums. For seniors concerned that an exam could hinder their application, however, it's probably best to skip the exam, expedite the process and go the no-exam life insurance route instead.
Thanks for reading CBS NEWS.
Create your free account or log in
for more features.
I have been writing professionally for over 20 years and have a deep understanding of the psychological and emotional elements that affect people. I'm an experienced ghostwriter and editor, as well as an award-winning author of five novels.