Matthew Perry's "Friends" co-stars react to his death at 54
In the wake of Matthew Perry's sudden death at age 54, tributes from the beloved actor's "Friends" community, including his former co-stars, are paying homage to his life and legacy, both on and offscreen.
Perry was found unresponsive in the jacuzzi at his home in the Pacific Palisades neighborhood of Los Angeles after authorities responded to a 911 call on Saturday, the LAPD said. An autopsy was completed on Sunday, according to the Los Angeles County Medical Examiner's Office, and toxicology results were pending.
Known best for his iconic portrayal of Chandler Bing on the long-running sitcom "Friends," Perry won international recognition and critical acclaim for some of the many acting credits he earned throughout his prolific Hollywood career.
His five "Friends" co-stars — Jennifer Aniston, Courteney Cox, Lisa Kudrow, Matt LeBlanc and David Schwimmer — did not speak out right away, but issued a joint statement on Monday to People magazine.
"We are all so utterly devastated by the loss of Matthew. We were more than just cast mates. We are a family," their statement reads. "There is so much to say, but right now we're going to take a moment to grieve and process this unfathomable loss."
"In time we will say more, as and when we are able," they continue. "For now, our thoughts and our love are with Matty's family, his friends, and everyone who loved him around the world."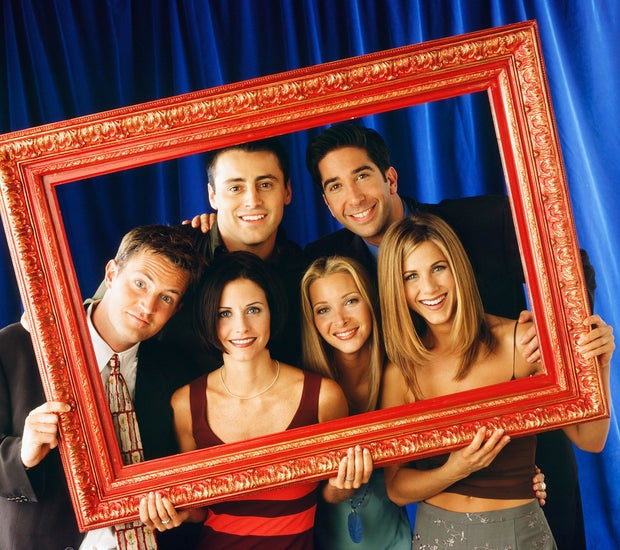 Perry looked back on the years playing Chandler and reflected on the group's lasting bond in an emotional sit-down with the cast featured in HBO Max's 2021 "Friends" reunion special.
"The best way that I can describe it is after the show was over, at a party or any kind of social gathering, if one of us bumped into each other, that was it. That was the end of the night. You just sat with the person all night long and that was it," Perry said.
"You apologized to the people you were with, but they had to understand you had met somebody special to you and you were going to talk to that person for the rest of the night," he continued. "And that's the way it worked."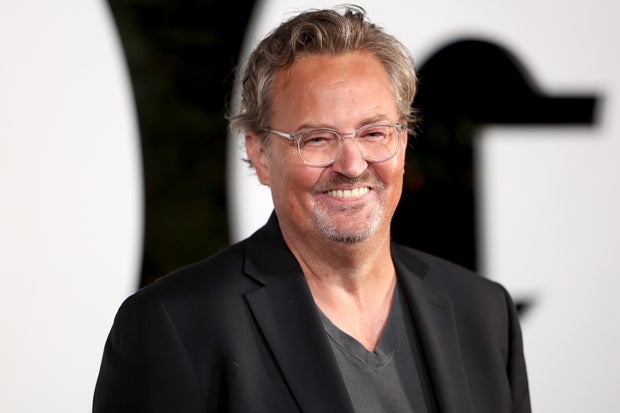 Perry received an Emmy nomination in 2002 for outstanding lead actor in a comedy series for his role as Chandler Bing, and Emmy and Golden Globe nominations for his performance in the 2007 miniseries, "The Ron Clark Story."
Perry also starred in television series and films like "Studio 60 on the Sunset Strip," "Growing Pains," "Ally McBeal," "17 Again," "The Whole Nine Yards," "The West Wing" and a 2015 reboot of "The Odd Couple."
His struggles with substance use were well documented, and he shared more details about those experiences in a memoir released last year titled "Friends, Lovers and the Big Terrible Thing."
Following his death, Perry's family released a statement to People saying they were "heartbroken by the tragic loss."
"Matthew brought so much joy to the world, both as an actor and a friend," they wrote. "You all meant so much to him and we appreciate the tremendous outpouring of love."
Members of his "Friends" circle also shared their remembrances:
"Friends" co-creators Marta Kauffman, David Crane and Kevin Bright
Marta Kauffman, David Crane and Kevin Bright, the co-creators and the executive producer, respectively, of "Friends," said they "are shocked and deeply, deeply saddened" by Perry's death in a statement to CBS News on Sunday.
"We are shocked and deeply, deeply saddened by our beloved friend Matthew's passing. It still seems impossible. All we can say is that we feel blessed to have had him as part of our lives," the statement read.
"He was a brilliant talent," it continued. "It's a cliche to say that an actor makes a role their own, but in Matthew's case, there are no truer words. From the day we first heard him embody the role of Chandler Bing, there was no one else for us. We will always cherish the joy, the light, the blinding intelligence he brought to every moment – not just to his work, but in life as well. He was always the funniest person in the room. More than that, he was the sweetest, with a giving and selfless heart.We send all of our love to his family and friends. This truly is The One Where Our Hearts Are Broken."
Maggie Wheeler, Janice on "Friends"
Several other "Friends" actors, including Maggie Wheeler — who played Chandler Bing's recurrent love interest, Janice — and Morgan Fairchild — who played Chandler's mother — were among the first to speak out when news broke of his death on Saturday.
"What a loss," Wheeler wrote on Instagram. "The world will miss you…The joy you brought to so many in your too short lifetime will live on. I feel so very blessed by every creative moment we shared."
Morgan Fairchild, Nora Tyler Bing — Chandler Bing's mother — on "Friends"
"I'm heartbroken about the untimely death of my "son", Matthew Perry," Fairchild wrote in another post on X. "The loss of such a brilliant young actor is a shock. I'm sending love & condolences to his friends & family, especially his dad, John Bennett Perry, who I worked with on Flamingo Road & Falcon Crest."
Paget Brewster, Kathy on "Friends" Season 4
Actor Paget Brewster, who also appeared in a recurring role on "Friends" before her rise to fame in the crime drama "Criminal Minds," wrote, "I'm so very sad to hear about @MatthewPerry. He was lovely to me on Friends and every time I saw him in the decades after."
"Please read his book," Brewster continued. "It was his legacy to help. He won't rest in peace though.. He's already too busy making everyone laugh up there."
Paul Rudd, Mike Hannigan on "Friends"
Paul Rudd, who appeared between 2002 and 2004 in a recurring role, as the husband of Kudrow's character, Phoebe Buffay, on the final two seasons of "Friends," penned a message for Perry on Instagram.
"Words can't express how saddened I am to hear of Matthew's passing. You will be missed so so so dearly," Rudd captioned the post that he shared late Saturday night.
Aisha Tyler, Charlie Wheeler on "Friends"
Aisha Tyler — who played played Charlie Wheeler, a love interest for both Schwimmer and LeBlanc's characters, Ross Gellar and Joey Tribbiani, in a guest role on the ninth season of "Friends" — commended Perry's work ethic, and his personality behind the scenes, in another post.
"He had a gentleness and generosity of spirit that was unparalleled," Tyler wrote on Instagram. "I learned how to tell a joke perfectly just by watching him work. And I will never forget the moment he leaned in, on my first night of taping Friends, to tell me warmly, 'get ready for your life to change.' Rest well, Matthew Perry. Thank you for the kindness and laughter."
Warner Bros. Television Group
Warner Bros. Television Group, which produced "Friends," reacted to Perry's death in a statement to CBS News on Saturday.
"We are devastated by the passing of our dear friend Matthew Perry," the statement read. "Matthew was an incredibly gifted actor and an indelible part of the Warner Bros. Television Group family. The impact of his comedic genius was felt around the world, and his legacy will live on in the hearts of so many. This is a heartbreaking day, and we send our love to his family, his loved ones, and all of his devoted fans."
Thanks for reading CBS NEWS.
Create your free account or log in
for more features.
I have been writing professionally for over 20 years and have a deep understanding of the psychological and emotional elements that affect people. I'm an experienced ghostwriter and editor, as well as an award-winning author of five novels.