Italy's Silvio Berlusconi acquitted of bribery during sex scandal trial
Former Italian Prime Minister Silvio Berlusconi was acquitted by a Milan court Wednesday of bribing witnesses in previous underage prostitution trial. The 86-year-old billionaire was found not guilty of bribing 24 people to provide false testimony in a 2013 trial that saw him accused of paying for sex with an underage prostitute named Karima El Mahroug, a 17 year old Moroccan nightclub dancer known by her stage name of "Ruby the Heartstealer."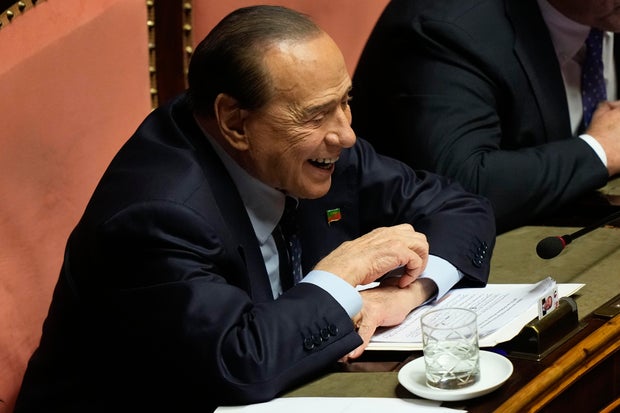 The judge in Milan ruled that Berlusconi and 27 co-defendants were not guilty "because the act was not committed."
The three-time premier is a media mogul and the head of Italy's Forza Italia party, a key member of current Prime Minister Giorgia Meloni's ruling right-wing coalition.
El Mahroug was among the co-defendants acquitted this week, along with 20 other women who attended Berlusconi's so-called "bunga bunga" parties.
Berlusconi was acquitted by Italy's highest court in 2015 on the original charges of underage prostitution and abuse of office. In that trial, the court determined that although Berlusconi did pay for sex with El Mahroug, he did not know she was only 17 at the time.
After both Berlusconi and the defendants described the "bunga bunga" parties as elegant soirees, however, prosecutors suspected that Berlusconi had bribed the young women to lie about the nature of the gatherings. El Mahroug had been recorded talking about sexual relations with Berlusconi and describing the orgies that took place at the parties, although she later claimed she had made it all up.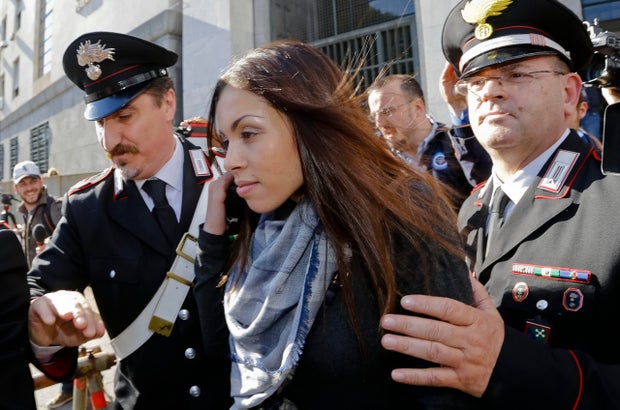 Prosecutors alleged that Berlusconi was a "sultan" who used to "liven up his evenings with a group of concubines, in the sense of sex slaves, who entertained him for a fee."
They accused him of paying El Mahroug and the other young women with money, houses and cars for their "silence and lies" during the underage prostitution trial.
Berlusconi's lawyers said the former head of state was being tried "for the crime of generosity," and that the women were merely offered compensation for the damage suffered to their own reputations.
The ensuing bribery case was split into three separate trials, in Rome, Milan and Siena, because the defendants were located in those areas. Berlusconi had already been acquitted of bribery in Siena in 2021, and in Rome in 2022. With Wednesday's ruling, he has been cleared in all three jurisdictions.
"I cannot but be enormously satisfied, three out of three!" Berlusconi's lawyer, Federico Cecconi, said Wednesday. He said the Milan court's decision "can put a definitive end to this long procedure, where three different courts have reached the same conclusion."
Shaking a prosecutor's hand, El Mahroug said a "heavy weight has been lifted from me."
Berlusconi has long claimed to be the victim of politically-motivated judicial persecution. He has faced 35 criminal court cases since entering politics in 1994, for corruption, tax evasion, false accounting and embezzlement, among other charges.
Only one resulted in a definitive conviction, for tax fraud in 2013. At that time, Berlusconi was sentenced to four years in prison but received a pardon for three of them. He served one year of community service.
Under Italian law, prosecutors can appeal a verdict, and a verdict is not final until the case goes through the appeals court and the Court of Cassation, the highest in Italy.
Thanks for reading CBS NEWS.
Create your free account or log in
for more features.
I have been writing professionally for over 20 years and have a deep understanding of the psychological and emotional elements that affect people. I'm an experienced ghostwriter and editor, as well as an award-winning author of five novels.