"Huge" risk as Sudan fighters occupy lab holding deadly disease samples
World

Sudan fighting brings "huge biological risk" as lab holding samples of deadly diseases occupied, WHO warns
Geneva — Fighters have occupied a national public laboratory in Sudan holding samples of diseases including polio and measles, creating an "extremely, extremely dangerous" situation, the World Health Organization warned Tuesday. Fighters "kicked out all the technicians from the lab… which is completely under the control of one of the fighting parties as a military base," said Nima Saeed Abid, the WHO's representative in Sudan.
He did not say which of the two warring factions had taken over the laboratory, as a tense truce appeared to be largely holding Tuesday, easing more than a week of intense fighting between the Sudanese Armed Forces and the country's RSF paramilitary group.
Abid said he had received a call from the head of the national lab in Khartoum on Monday, a day before a US-brokered 72-hour ceasefire between Sudan's warring generals officially came into effect after 10 days of urban combat.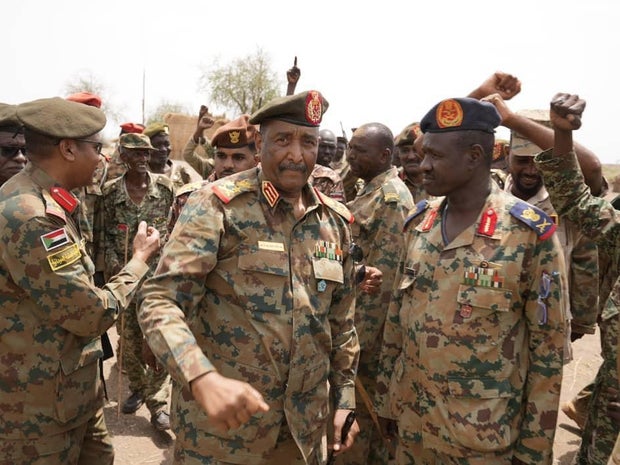 "There is a huge biological risk associated with the occupation of the central public health lab," said Abid.
He pointed out that the lab held so-called isolates, or samples, of a range of deadly diseases, including measles, polio and cholera.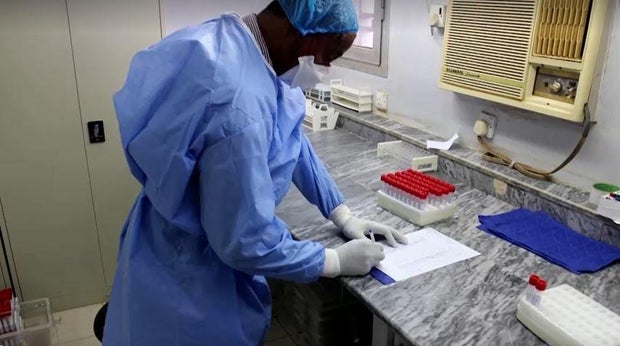 The U.N. health agency also said it had confirmed 14 attacks on healthcare during the fighting, killing eight and injuring two, and it warned that "depleting stocks of blood bags risk spoiling due to lack of power."
"In addition to chemical hazards, bio-risk hazards are also very high due to lack of functioning generators," Abid said.
The Sudanese health ministry has put the number of deaths so far at 459, with a further 4,072 wounded, the WHO said Tuesday, adding it had not been able to verify that number.
Looming refugee exodus
The U.N. refugee agency said thousands had already fled the violence and that it was bracing for up to 270,000 people to flee Sudan into neighboring Chad and South Sudan.
UNHCR said it does not yet have estimates for the numbers headed to other surrounding countries, but there were reports of chaos at at least one border, with Egypt, as Sudanese nationals sought to flee their country while other nations worked to get their citizens out.
Laura Lo Castro, the agency's representative in Chad, said some 20,000 refugees had arrived there since the fighting began 10 days ago.
Speaking to reporters in Geneva via video-link, she said the UNHCR expected up to 100,000 "in the worst-case scenario".
Her colleague in South Sudan, Marie-Helene Verney, said that around 4,000 of the more than 800,000 South Sudanese refugees living in Sudan had returned home since the fighting began.
Looking forward, she told reporters that "the most likely scenario is 125,000 returns of South Sudanese refugees into South Sudan".
Up to 45,000 Sudanese might also flee as refugees into South Sudan, she said.
Jens Laerke, spokesman for the UN humanitarian agency, said the fighting had led to "acute shortages of food, water, medicines and fuel, and limited communications and electricity."
"The people of Sudan, already deeply affected by humanitarian needs, are staring into the abyss."
Some 15.8 million people in Sudan — a third of the population — already needed humanitarian aid before the latest violence erupted.
But humanitarian operations have also been heavily affected by the fighting, Laerke warned, highlighting among other things reports of looting of humanitarian supplies and warehouses.
Five humanitarian workers have been killed.
Thanks for reading CBS NEWS.
Create your free account or log in
for more features.
I have been writing professionally for over 20 years and have a deep understanding of the psychological and emotional elements that affect people. I'm an experienced ghostwriter and editor, as well as an award-winning author of five novels.