How Paul Murdaugh testified "from the grave" to help convict his father
This story previously aired on March 4, 2023. It was updated on Aug. 26.
It was a field trip to a ghost town. Off a country road, the procession turned slowly up the long driveway of the imposing property. The convoy held the jury in the double murder trial of Alex Murdaugh.
"Moselle" is the hunting lodge of the Murdaugh family — Alex, his wife Maggie, and sons Paul and Buster.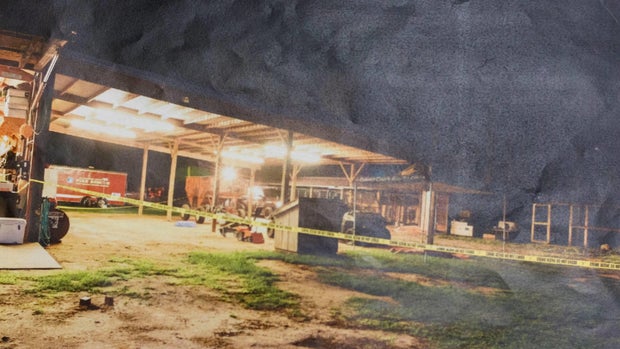 The jury was taken to the dog kennels and the small feed room where Paul had been shot at close range with a shotgun. A few yards away, Maggie was shot several times with a 300 rifle. Neither weapon has ever been found.
There was a time when this estate reflected the vast power and prestige of the Murdaugh legal dynasty. Now, the withered grounds seem to echo Alex Murdaugh's steep fall from grace: from a rich powerful lawyer to an admitted drug addict, thief and convicted murderer.
This is where Alex Murdaugh's life unraveled on June 7, 2021.
911 OPERATOR: What's your emergency?

ALEX MURDAUGH: This is Alex Murdaugh. My wife and child have been shot badly.
That night, when Murdaugh was interviewed by investigators, he was quick to offer up an explanation for the murders of his wife and son.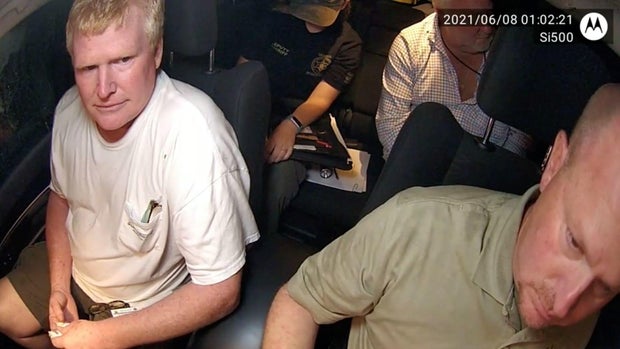 ALEX MURDAUGH (to investigators in patrol car): My son Paul was in a boat wreck … There's been a lot of negative publicity about that and there's been a lot of people online, just really vile stuff.
The crash that would kill 19-year-old Mallory Beach happened about 2:20 a.m. on February 24, 2019, when a boat carrying six young friends smashed into a bridge. Connor Cook made the frantic call to 911.
911 DISPATCHER: 911, where's your emergency?

CONNOR COOK: We're in a boat crash on Archers Creek.

---

CONNOR COOK: There's six of us and one is missing.

911 DISPATCHER: Who's missing?


CONNOR COOK: A female, Mallory Beach is missing. … She's in the water.
Lynn Reavis: Mallory, she was just this wonderful, fun-loving, happy girl. And everybody loved her.
Lynn Reavis and her niece Mallory were extremely close.
Lynn Reavis: You always got a hug hello and a hug goodbye. And the last thing she told me was she loved me (cries).
In piecing together events, investigators learned earlier that night, 19-year-old Paul Murdaugh used his older brother Buster's ID to buy beer at a convenience store.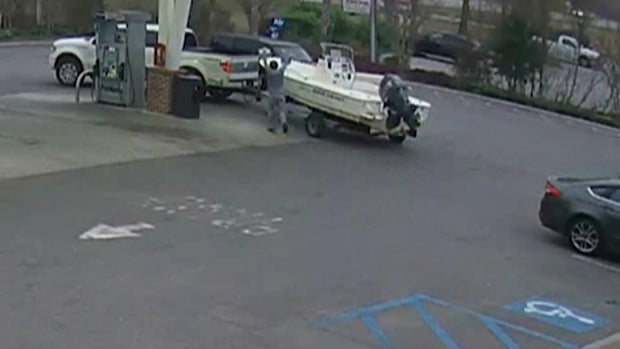 Michael DeWitt: And if you look at the video footage when Paul comes out of the store, he's holding the beer up. … He's celebrating.
After staying at a party for several hours, the group took the Murdaugh family's boat to a bar, where Paul and Connor had more to drink around 1 a.m.
Michael DeWitt: They went in, pounded a couple of shots.
Michael DeWitt is an author and editor of the Hampton County Guardian, part of the Gannett | USA Today Network.
Michael DeWitt: Somewhere around 1, 1:30, you see the video footage of them leaving the boat dock.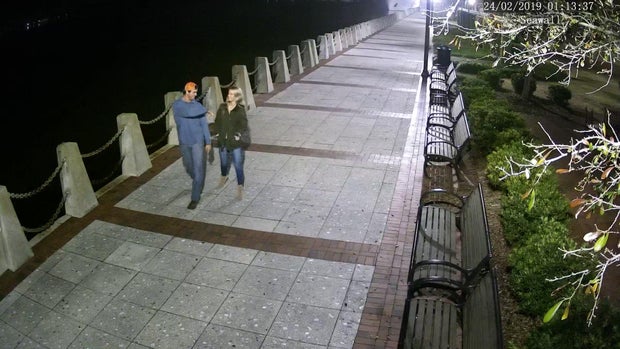 Michael DeWitt: It was kind of a sad, touching moment when you see Mallory and her boyfriend … I think, is the last moment that anybody … captured an image of her alive.
It was around 1:15 a.m. when they took off again on the boat.
MILEY ALTMAN (police interview): Paul was just driving, doing doughnuts.
Passenger Miley Altman told investigators tempers were running short.
MILEY ALTMAN (police interview): And, so, Connor starts driving for a little bit and then Paul, he like stops Conner and he's like, "No, this is my boat," like, "let me drive …"
MILEY ALTMAN (police interview): I saw the bridge coming …
CONNOR COOK to 911: What bridge is this … Paul, what bridge is this?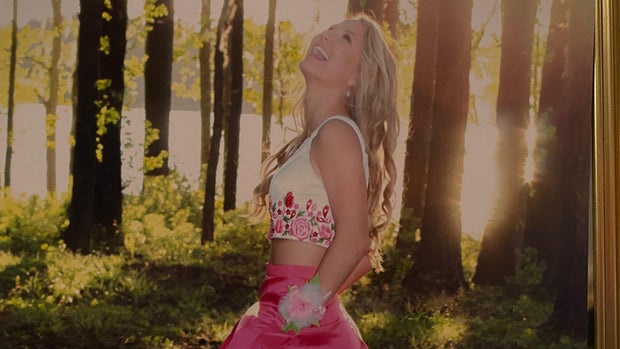 First responders' dash cam video captured the mayhem.
OFFICER: Where's everybody else at?
UNIDENTIFIED: At the bridge, at the bottom of the bridge.
Then-Beaufort County Deputy Sheriff Steven Domino was one of the first on the scene.
Stephen Domino: Everybody was crying, scared, shocked, just worried about their friend.
After Domino got Mallory's distraught boyfriend Anthony Cook into his patrol car, Paul Murdaugh came into sight.
Stephen Domino: He was walking up from where the boat was.
ANTHONY COOK (to Domino): Get that m———– right there away from me.
Stephen Domino: He actually tried to rush through me to get to Paul because I guess he saw him smiling.
Nikki Battiste | "48 Hours" contributor: Paul was smiling while Anthony's girlfriend is missing in the water?
Stephen Domino: Correct.
ANTHONY COOK [to Paul Murdaugh]: Why are you f—— smiling like it's f—— funny? My f—— girlfriend's gone, bro.
That's when Anthony Cook definitively identified the person he said was driving the boat.
ANTHONY COOK: Do y'all know Alex Murdaugh?
STEPHEN DOMINO: Yeah, I know that name.
ANTHONY COOK: That's his son.
STEPHEN DOMINO: That's the one driving the boat?
ANTHONY COOK: Good luck.
Stephen Domino: That's when he indicated that he couldn't be touched.
Mallory's body was found a week later.
Michael Dewitt: And in the weeks after that … we're just waiting … Is someone going to make an arrest? Is there going to be an admission of guilt or responsibility?
Michael Dewitt: I think that from day one, ground zero, the effort was … what can we do to get Paul out of this?
A MOTHER AND SON MURDERED
Nikki Battiste: Who do you think is responsible for Mallory's death?
Lynn Reavis: I think Paul Murdaugh was.
A month after the fatal boat crash, frustrated that there was no arrest, Mallory Beach's family filed a wrongful death suit against members of the Murdaugh family, which allowed them to depose the survivors about what happened that night.
Michael DeWitt: Paul was allegedly acting rash and reckless.
In his deposition, Paul's friend Connor Cook said that the morning of the crash he didn't tell investigators that Paul was driving the boat because he was afraid. And, while at the hospital, he says he was told by Alex Murdaugh that he "didn't need to tell anyone who was driving."
Michael DeWitt: Alex … reportedly went from room to room to try to communicate with the other boat crash passengers and get them all on the same page.
At the hospital several hours after the crash, Paul's blood alcohol level was three times over the legal limit.
Michael DeWitt: He was getting belligerent with the nurse's staff according to court records, just being loud and troublesome.
But that morning, and for weeks to come, many felt that Paul Murdaugh was not treated like a suspect in a crime.
Lynn Reavis: We didn't think he was gonna be charged.
Nikki Battiste: Why?
Lynn Realis: Because it was takin' so long. We just didn't think we'd see that day.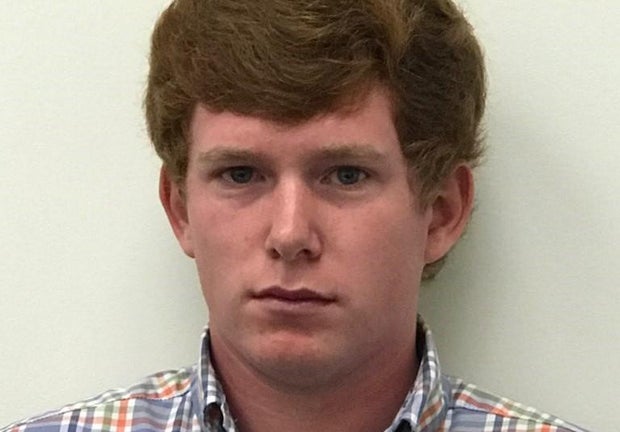 Nearly two months after the boat crash, Paul was charged with causing the death of Mallory Beach. He pleaded not guilty and remained free after posting bond — and the Murdaugh name began to tarnish.
Two years passed. And on June 7, 2021, as Paul Murdaugh was awaiting trial in the death of Mallory Beach, gunfire erupted on the Murdaugh family estate.
ALEX MURDAUGH to 911: This is Alex Murdaugh at 4147 Moselle Road.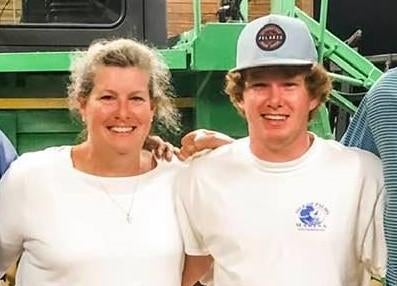 At 10:06 p.m., a panicked-sounding Alex Murdaugh called 911 saying he had just arrived home to find his wife of nearly 28 years, Maggie, and their son, Paul, shot.
911 OPERATOR: Is he moving at all? Your son? I know you said that she was shot. But what about your son?

ALEX MURDAUGH (cries): Nobody — they're not — neither one of them's moving.
Maggie's friend Caroline Price called her godson, Buster Murdaugh, when she heard the terrible news.
Caroline Price: I said, "Please tell me this isn't true." And he said, "Yes ma'am, Ms. Caroline, it is." And he immediately without prompt said, "It was premeditated and revenge." … they were tryin' to say that … it was associated with the boat crash.
Nikki Battiste: That someone was angry at Paul.
Caroline Price: Right.

Due to the Murdaugh family's close ties with local law enforcement, the South Carolina Law Enforcement Division, known as SLED – the state's top investigative agency – took over the case.
Shellie West: It was amazing to me how quick this rumor mill started.
Maggie's friend Shellie West heard about the murders from a friend.
Shellie West: And I just said, "Do you think Alex did it?" And he said, "No. There were two guns on the scene."
Nikki Battiste: But it actually crossed your mind that he might have done it — even early on.
Shellie West: Yeah, I mean, yeah. I mean, that was my first initial reaction … a lot of — lotta times the husband's the first suspect.
And Price says she had a strange conversation with him after Maggie and Paul's funeral.
Caroline Price: He talked a lot about Paul. The fact that he wasn't gonna get his day in court, he wasn't gonna get to clear his name.
West says they felt like no one was talking about Maggie in the aftermath of the murders.
Shellie West: She was a person, she was a mother, she was a sister, she was a friend, she was a daughter. You know, she's not the — the wife that was murdered. I mean, we don't want her to be remembered that way.
Maggie's friends felt that she was getting lost in all of the speculation.
Shellie West: We had to really start tryin' to think about good times and remember Maggie the way she was and not … what happened.
Murdaugh offered a $100,000 reward as rumors and speculation swirled. Reports at the time raised questions about their marriage and claimed that Maggie was consulting with a divorce attorney.
Caroline Price: Marian, her sister, asked me, "Do – do you know anything about this?" And I said, "No." And she said, "She never said anything to me, and she tells me everything."
Nikki Battiste: Maggie never mentioned there was any trouble in the marriage?
Caroline Price: Uh-uh (negative).
At a hearing a few months later, "48 Hours" contributor Nikki Battiste questioned the Murdaugh family attorney Dick Harpootlian about the Murdaughs' relationship.
Nikki Battiste: Were there any problems in Maggie and Alex's marriage?
Dick Harpootlian: Absolutely none, none. And — trust me, I was with them for almost two years … Always affectionate, always courteous … just a picture of domestic bliss.
And as for the theory that the murders were in retaliation for the boat crash, Maggie's friends say she never mentioned any threats against their family.
Caroline Price: She talked about how unkind everybody was — and mean.
Shellie West: The looks and the sneers …
Caroline Price: They didn't seem to feel unsafe. I mean, they were still carryin' on with their normal routine, day to-day activities and things.
As investigators tried to figure out who would want Paul and Maggie Murdaugh dead, and why, a call came in to 911 that another member of the family was under attack.
Michael DeWitt: It's almost been a case of episodic television where, "Tune in this week and we'll see what's next from Hampton County, home of the Murdaughs."
MORE MURDAUGH MYSTERIES
Three months after the shooting deaths of Maggie and Paul, Alex Murdaugh again called 911 – this time claiming he'd been shot.
ALEX MURDAUGH to 911: Somebody stopped to help me … and they tried to shoot me.
Murdaugh told investigators he was changing a flat tire on a rural road when a person in a pickup truck passed by, asked Murdaugh if he was having car trouble, and then shot him in the head.
Murdaugh's conversation on the way to the hospital was captured on police body cam:
OFFICER (body cam video): Do you know what kind of gun it was?
ALEX MURDAUGH: No, I don't know what kind of gun it was. But it sounded – it sounded like a shotgun.
On Sept. 6, 2021, two days after being shot, Alex Murdaugh released this statement: "I have made a lot of decisions that I truly regret" he said, and announced he was leaving the law firm.
LISA WEISMANN | WCSC NEWS: "Alex Murdaugh put out a statement saying… he's going into rehab."
Alex Murdaugh said he had been addicted to opioids for two decades. It wasn't only claims of drug abuse now staining his reputation. He was also accused of stealing millions from his own law firm and was asked to resign the day before he was shot.
Michael DeWitt: Friday, the law firm has a come to Jesus meeting with him … we know you're allegedly stealing money, you're out … Saturday, the reported shooting … Monday, Alex releases a statement saying, "I'm going into rehab.'"
Then, came the even more bizarre news that Murdaugh had allegedly hired his distant cousin, Curtis Smith, to shoot him.
Nikki Battiste: He wanted you to kill him.
Curtis Smith: Yeah, he wanted me to kill him.
Authorities say Murdaugh wanted his killing to look like murder so his surviving son Buster could collect a $10 million life insurance payout. Smith says he refused.
Curtis Smith: Yeah. Ain't happening.
It's unclear exactly how Murdaugh came to be shot.
Nikki Battiste: Why did you leave the scene?
Curtis Smith: I didn't know anything else to do.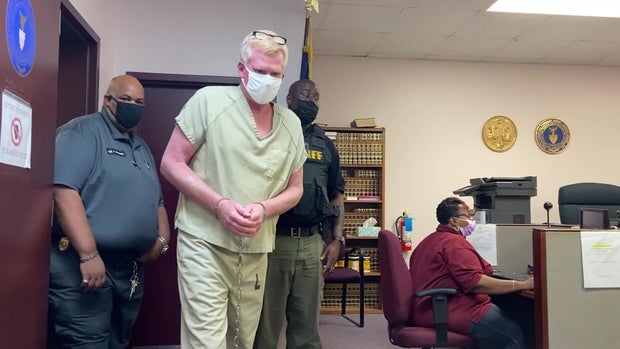 Smith was charged in connection with the shooting but has not entered a plea. On Sept. 16, 2021, facing charges of insurance fraud, conspiracy, and filing a false police report, Alex Murdaugh turned himself in.
Michael DeWitt: The fact that a Murdaugh sat in a chair in a jumpsuit with handcuffs is somethin' I've never seen in my lifetime.
Alex Murdaugh was released on bond and allowed to go back to rehab. While Murdaugh was there, investigators were looking into all of his business dealings and the suspicious death of Gloria Satterfield.
Ronnie Richter: Gloria was the housekeeper for the Murdaugh family for more than 20 years.
Ronnie Richter is an attorney for the Satterfield family.
Ronnie Richter: She literally helped raise Alex Murdaugh's sons, Paul and Buster.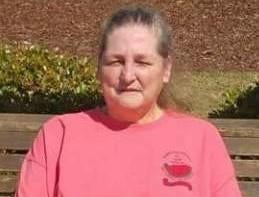 In 2018, the 57-year-old died after a fall at the Murdaugh estate.
Ronnie Richter: What's been reported is that she was at the house that day on the front steps. The dogs got a little rambunctious and gave her a push and she fell down the stairs.
Satterfield's death was ruled "natural," and no autopsy was ever performed.
Ronnie Richter: There is nothing natural about a 57-year-old woman falling down a flight of steps and dying from head trauma.
At Satterfield's funeral, Murdaugh did something very odd, says Richter. He recommended Gloria's sons file a wrongful death lawsuit, against him. Murdaugh even steered them toward an attorney — his friend, Cory Fleming.
Ronnie Richter: A lot of trust was placed in both Alex and in Cory to do the right things, and it really went south from the outset.
Court documents show a $4.3 million payout by Murdaugh's insurance company, but none of the money ever went to Satterfield's family.
Nikki Battiste: Where did that money go?
Michael DeWitt: Well, allegedly it went into Alex Murdaugh's pocket.
Alex Murdaugh was charged with two felonies for his role in the Gloria Satterfield insurance fraud. This time, a judge ordered him to be held without bond.
As Murdaugh sat in jail, he was indicted on dozens more charges for defrauding clients out of millions of dollars. And then in July of 2022, more than a year after the grisly murders —
NORAH O`DONNELL | CBS EVENING NEWS: Disgraced South Carolina attorney Alex Murdaugh was indicted today in the high-profile murders of his wife and son last year.
Alex Murdaugh was charged with killing his wife Maggie and son Paul. Maggie's friends were relieved that the case was moving forward.
Caroline Price: I was kinda like, "Phew." You know, "Finally. … maybe we're gonna get some answers."
PAUL MURDAUGH'S CELL PHONE HOLDS CRITICAL CLUE
On Jan. 25, 2023, 19 months after Maggie and Paul were gunned down near the dog kennels at their family hunting estate, prosecutor Creighton Waters began laying out the state's case against Alex Murdaugh.
CREIGHTON WATERS: The defendant Alex Murdaugh, over there, told anyone who would listen that he was never at those kennels.
CREIGHTON WATERS: The evidence is also going to show from these things that every one of us, most of us, carry around in our pockets that he was there. He was at the murder scene with the two victims.
SGT. DANIEL GREENE | Colleton County Sheriff's Office: I could see Mister Murdaugh down at the end of the driveway.
SGT. DANIEL GREENE (body cam): Central 717… Scene is secure … both gunshot wounds to the head.
First responders described the harrowing scene captured by their body cams.
SGT. DANIEL GREENE: The male victim was close to a small shed and the dog kennel on the left. There was a large deal of blood that had pooled around his body.
SGT. DANIEL GREENE (body cam): Turn around for me.
ALEX MURDAUGH: I don't have anything.
SGT. DANIEL GREENE: Yes, sir I see that.
SGT. DANIEL GREENE: This is your wife and son?
ALEX MURDAUGH: Is it official they are dead?
SGT. DANIEL GREENE: Yes sir, that's what it looks like.
Investigators interviewed Murdaugh in a patrol car.
ALEX MURDAUGH: My boy over there, I could see, it was … (cries).
Murdaugh said he spent time with Paul earlier in the evening, riding around the property. After Maggie got home, he dozed off on the couch and when he got up, there was nobody around.
ALEX MURDAUGH (in patrol car): I called Maggie, didn't get an answer. …Maggie is a dog lover … And I knew she'd gone to the kennel. … And I left to go to my mom's. …my mom's late-stage Alzheimer's patient.
His visit with his ill mother would become his alibi. Murdaugh told investigators when he returned around 10 p.m., there was still no one home, so he drove down to the dog kennels. That's when he found Maggie and Paul.
ALEX MURDAUGH: I tried to turn Paul over first. … Then I went to my wife, and I mean I could see. … I touched them both. … I tried to take their pulse on both of them.
Detective Laura Rutland interviewed Alex Murdaugh that night and told the jurors she noted despite his claim of touching the blood-soaked bodies of his wife and son, he appeared clean.
PROSECUTOR JOHN MEADORS: How would you describe the defendant's hands when you saw him?
DET. LAURA RUTLAND: They were clean.
JOHN MEADORS: How would you describe his T-shirt?
DET. LAURA RUTLAND: Clean.
JOHN MEADORS: Did those clothes appear to be fresh?
DET. LAURA RUTLAND: They did.
JOHN MEADORS: Like they just came out of laundry?
DET. LAURA RUTLAND: It could be.
Maggie and Paul died from multiple gunshot wounds. Daily Beast senior national reporter Pilar Melendez shared the investigators' findings.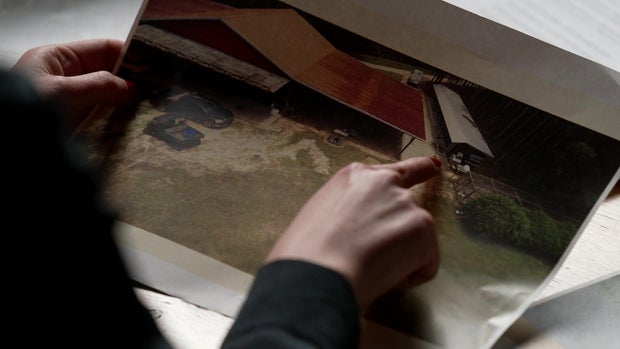 Pilar Melendez: So, Paul was shot first … he was shot twice with a shotgun.
Pilar Melendez: Paul was found here next to the feeding room. … Very close by … right here is where Maggie was found.
Maggie was killed with a 300 Blackout rifle and suffered five gunshot wounds. A crime scene specialist described her final moments.
KENNETH KINSEY: The shooter was right here (demonstrating with a pointer) … The second shot was not as close, but it still wasn't at long distance. It was approximately here into the crown of the head.
Three days after the murders, building their timeline, investigators talked to Alex Murdaugh again.
ALEX MURDAUGH (in patrol car): We sat around and ate supper … we hung around the house for a little while. I know that Maggie went to the kennels. Um, I don't know exactly where Paul went, but he left the house, too. … I stayed in the house. … and I actually fell asleep on the couch.
AGENT DAVID OWEN |SLED: The last time … you saw Paul and Maggie is when you all were eating supper?
ALEX MURDAUGH: Yes, sir. (cries)
The Murdaughs were avid hunters and had more than 25 weapons on the property.
During a search, SLED agents found spent shell casings and ammunition that matched the bullets that killed Maggie and Paul. But the murder weapons were never found.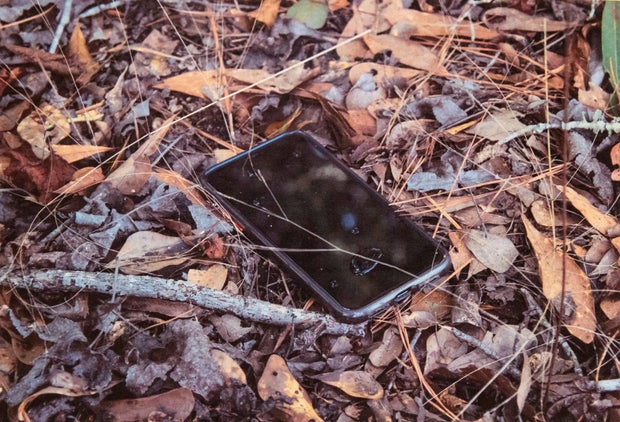 Maggie's cell phone was also missing. The day after the murders, investigators found it on the side of the road, half a mile from the property. SLED analyzed the data from Alex, Maggie and Paul's cell phones.
At 7:56 p.m., Paul sent a Snapchat video of his dad to a friend. Paul is heard laughing in the background.
Pilar Melendez: Around 8:30, Paul's phone starts moving towards the dog kennels. He's also calling and texting two friends then … responding to Snapchats – until about 8:40, when he gets on a four-minute phone call with his friend Rogan Gibson.
Rogan Gibson told investigators their phone call was about his dog who was staying at the kennels. Rogan thought he heard Alex in the background.
Pilar Melendez: That immediately sets a red flag for law enforcement, because that totally messes up Alex's timeline. And how could he be at the dog kennels at 8:40 when he claims he was … sleeping?
Two months after the murders, agents interviewed Alex Murdaugh again, this time at a SLED office. They asked him if he went down to the kennels that night.
SLED AGENT: I've got information that … you were heard in the background. … Was it you?
ALEX MURDAUGH: No, sir, not if my times are right.
SLED AGENT: Who do you think it could have been?
ALEX MURDAUGH: I have no idea.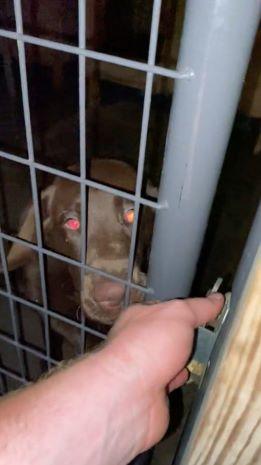 In November 2022, there was a breakthrough in the investigation. Agents showed Gibson a video of his dog Cash that they had found on Paul's phone. Paul had shot it at 8:44 p.m., minutes before he was killed.
CELL PHONE VIDEO: Voice 1: It's guinea. Voice 2: It's a chicken. Voice 3: Come here, Bubba …
PROSECUTOR JIM GRIFFIN: What voices did you hear?
ROGAN GIBSON: Paul's, Ms. Maggie, and Mr. Alex.
JIM GRIFFIN: How sure are you now?
ROGAN GIBSON: Positive.
JIM GRIFFIN: 100%?
ROGAN GIBSON: That's correct.
The prosecutor says Murdaugh is heard saying "Come here Bubba" — calling the family dog.
Pilar Melendez: This is a huge piece of testimony because it places Alex in the kennels roughly five minutes before prosecutors say Maggie and Paul were murdered.
Authorities believed Maggie and Paul were shot around 8:49 p.m. when their phone screens were locked and never opened again. The prosecutor asked several other witnesses if they recognized Murdaugh's voice on that video.
Pilar Melendez: Every single witness has said with a 100% certainty that that's Alex in the background of that video … it completely shatters his alibi.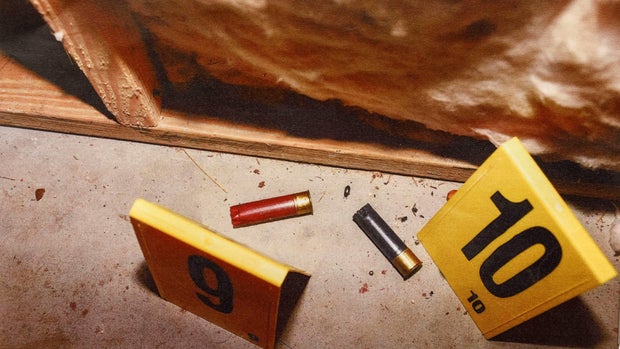 Alex Murdaugh's car and cell phone data showed he drove to his mom's house shortly after 9 p.m. Between then and until he returned and dialed 911 at 10:06 p.m., he made 10 calls to family and friends, including five to Maggie.
Pilar Melendez: Prosecutors basically allege that … after killing Paul and Maggie, Alex took steps to cover up … and show that he is … talking to all these people, so how could he murder his wife and son?
As to the motive, the state had a theory that a perfect storm was gathering for Alex Murdaugh.
Pilar Melendez: Alex was scared about information coming out that he had been stealing money from his clients and his law firm for years.
On the day of the murders, Murdaugh was confronted by his firm about missing legal fees of almost $800,000. Also, that week, he was due in court for a hearing on the boat crash civil case. Murdaugh was being sued for $10 million by Mallory Beach's family.
Pilar Melendez: The prosecution is alleging that, in order to dissuade further questions about his financial crimes and garner sympathy from the community and his law firm, he killed his wife and son.
Pilar Melendez: It's the actions of a desperate man.
After the judge ruled Murdaugh's alleged financial schemes could be brought in, the state called the firm's CFO Jeannie Seckinger.
PROSECUTOR CREIGHTON WATERS: Was anyone concerned about … those missing fees after the murders happened?
JEANNIE SECKINGER: We weren't because we were concerned about Alex … we weren't going to go in there and harass him about money when … his family had been killed.
The Beach family's attorney Mark Tinsley also testified and told the jurors, in the wake of the murders, the civil case against Alex Murdaugh would have gone away.
MARK TINSLEY: If Alex is the victim of a vigilante, no one is going to hold him accountable. … The case would be over.
As the state rested its case, Alex Murdaugh made the risky decision to take the stand.
MURDAUGH'S "TANGLED WEB"
JUDGE CLIFTON NEWMAN: Have you made a decision as to whether you're gonna testify?
ALEX MURDAUGH: I am going to testify. I want to testify
Against his attorney's advice, Alex Murdaugh decided to take the stand in his own defense. Under questioning by attorney Jim Griffin, Murdaugh is hoping the jury will look past his lies and believe that now he's telling them the truth.
DEFENSE ATTORNEY JIM GRIFFIN: Did you kill Maggie?
ALEX MURDAUGH: No, I did not kill Maggie. I did not kill Paul. I would never hurt Maggie and I would never hurt Paul. Ever. Under any circumstances.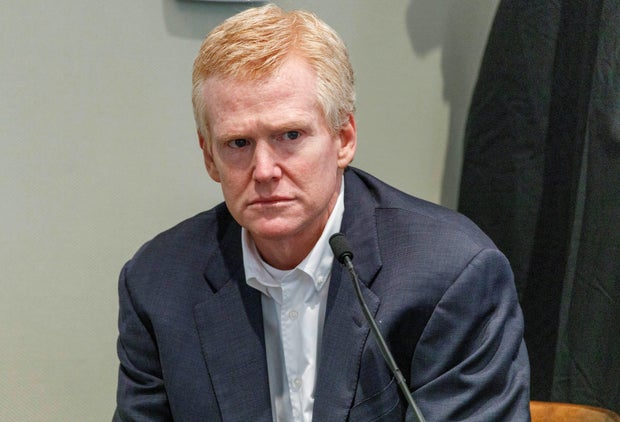 After all the testimony identifying him on that kennel video, Murdaugh is forced to admit he was with his wife and son minutes before prosecutors say they were gunned down.
JIM GRIFFIN: Were you, in fact, at the kennels at 8:44 p.m. on the night Maggie and Paul were murdered?
ALEX MURDAUGH: I was.
KENNEL CELL PHONE VIDEO: "Come here Bubba."
JIM GRIFFIN: Did you continue lying after that night, did you not?
ALEX MURDAUGH: Once I lied, I continued to lie. Yes, sir.
JIM GRIFFIN: Why?
ALEX MURDAUGH: Oh, what a tangled web we weave. But once I told a lie, I mean, I told my family, I had to keep lying.
Murdaugh claims he'd been compelled to lie because of an opioid addiction he battled for 20 years, spending tens of thousands of dollars a week and taking up to 60 or more pills per day.
ALEX MURDAUGH: As my addiction evolved over time, I would get into situations or circumstances where I would get paranoid thinking.
But he dismisses the prosecution's theory of mounting pressure from his addiction and alleged financial crimes leading up to the murders.
JIM GRIFFIN: Mr. Murdoch, on June the 7th, did you believe that your financial house of cards was about to crumble?
ALEX MURDAUGH: Absolutely not.
During a six-hour cross-examination over two days, Prosecutor Creighton Waters grills Murdaugh about his long history of lying to his financial victims.
ALEX MURDAUGH: And Mr. Waters, just to try to get through this quicker, I admit —
CREIGHTON WATERS: I know you want to get through it quicker, but we're not. So, answer the question please.
ALEX MURDAUGH: What I – what I admit is that I misled them. I did wrong. And that I stole their money.
Waters contends it was only because he'd been caught in his lie about being at the kennels that Murdaugh finally came clean.
CREIGHTON WATERS: The reality is … you, like you've done so many times over the course of your life, had to back up and make a new story that kind of fit with the facts that can't be denied. Isn't that true, sir?
ALEX MURDAUGH: No sir, that's not true.
Waters then tries to box him in to his new timeline on the night of the murders, zeroing in on four minutes — between 9:02 and 9:06 p.m. — when his phone logged 283 steps, right before he left to visit his mom.
CREIGHTON WATERS: That's far more steps in a shorter time period than — than any time prior that you've seen from the testimony in this case. So, what – what were you so busy doing? … Going to the bathroom?
ALEX MURDAUGH: No, I don't think that I went to the bathroom.
CREIGHTON WATERS: Getting on a treadmill?
ALEX MURDAUGH: No, I didn't get on the treadmill.
CREIGHTON WATERS: Jog in place?
ALEX MURDAUGH: No, I didn't jog in place.
CREIGHTON WATERS: Doing jumping jacks?
ALEX MURDAUGH: No, sir. I did not do jumping jacks.
Murdaugh reasserts his theory of the murders.
ALEX MURDAUGH: I believe that boat wreck is the reason why Paul Paul and Maggie were killed … Because I can tell you for a fact … that the person or people who did what I saw on June the 7th, they hated Paul Murdaugh, and they had anger in their heart.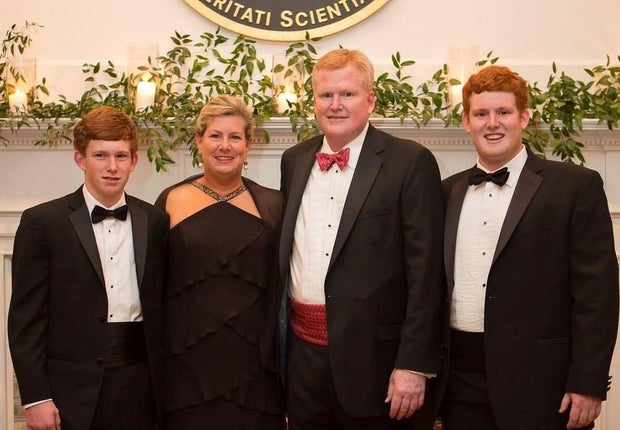 Throughout the trial, the defense makes the case that Alex Murdaugh was a devoted family man. His son Buster describes a dad who'd coached his Little League teams and was now stricken with grief.
BUSTER MURDAUGH: He was destroyed. He was heartbroken. I walked in the door and saw him and gave him a hug and just — just broken down.
The defense calls a crime scene analyst who, based on blood spatter, position of shots fired, and the fact that two different guns were used, says there was more than one shooter.
TIM PALMBACH: My opinion is the totality of the evidence is more suggestive of a two-shooter scenario.
The prosecution disagrees.
CREIGHTON WATERS: This is Alex the prosecutor, the lawyer. He's thinking through this. He's thought through this. He's going to use two guns because it is going to confuse people that perhaps there were two shooters.
In his closing to the jury, Waters argues that all the evidence points to Alex Murdaugh.
CREIGHTON WATERS: Paul, who had stippling from that first shot at close range, shot with no indication that he detected a threat from the person who fired that weapon. And why? Cause it was him (points at Alex Murdaugh)! Maggie sees what happens and she comes running over there. … She was running to her baby … she got mowed down by the only person we have conclusive proof was at that scene just minutes before. And who lied about that very fact.
And he describes how Murdaugh could have cleaned up at the kennels afterwards.
CREIGHTON WATERS: Wouldn't take long to strip down and wash yourself off. … Get in that cart and get back to the house.
JIM GRIFFIN: Here we are with a Mr. Clean theory … He takes a hose and washes himself off? He gets in a golf cart — butt naked I guess — and drives to the house?
Defense attorney Jim Griffin pushes back on the prosecution's theory.
JIM GRIFFIN: He would have to be a magician to make all that evidence disappear. … The shooter's covered in blood. The shooter's gun is covered in blood. … Common sense thing here is there were two shooters.
Instead, said Griffin, investigators zeroed in on Murdaugh to the exclusion of other suspects because he was an easy target.
JIM GRIFFIN: Longtime drug problem, his financial issues, misconduct were exposed … easy, easy, easy, easy target for SLED … the evidence is crystal clear … they started fabricating evidence against Alex.
Griffin tells the jury SLED also presented false evidence to the grand jury when seeking an indictment against Murdaugh.
JIM GRIFFIN: They came up with a report that says Alex's T-shirt had high velocity blood spatter on it.
The lead SLED agent testified he had not received an email update that further testing had shown there was no blood.
DAVID OWEN | SLED Agent: I did not see that report. I was not made aware of its existence.
JIM GRIFFIN: SLED failed miserably in investigating this case. And had they done a competent job that Alex would have been excluded … a year ago.
Then he addresses the single most problematic piece of evidence for the defense.
JIM GRIFFIN: Really, we're back to the lie. … 'Cause that's all they have in this case … He lied because he had a closet full of skeletons. …. But what he didn't lie, what he didn't lie for is because he was covering up for the fact that he killed Maggie and Paul. … Alex would not have killed the people he loved most in the world.
CREIGHTON WATERS: This defendant … has fooled everyone, everyone. … And he fooled Maggie and Paul too, and they paid for it with their lives. Don't let him fool you, too.
After hearing from 75 witnesses in more than five weeks, the jury deliberates for just under three hours before returning with a verdict. Murdaugh is found guilty of murdering his wife and son.
At sentencing the next day, Judge Clifton Newman gives Murdaugh one last chance to appeal to the court.
ALEX MURDAUGH: I respect this court, but I'm innocent.
Unmoved, Judge Newman sentences him to two consecutive life terms in prison.
JUDGE CLIFTON NEWMAN: I know you have to see Paul and Maggie during the nighttime when you attempt to go to sleep. I'm sure they come and visit you.
Maggie's friends plan to keep her memory alive.
Nikki Battiste: What do you want people to know about the Maggie you knew?
Shellie West: That she was fun. She had a personality, that she was witty.
Caroline Price: She loved her family … her boys… She was a dutiful wife.
Nikki Battiste: I can't stop thinking about the fact that it is a video on Paul's own phone that really was critical in this case.
Creighton Waters: Well, I think it is ironic … in a murder case the victims can't testify, but in many ways, they do … they leave something behind that lets you know what happened to 'em. And in this case, it was Paul's video. … It's Paul testifying from the grave.
In May 2023, Alex Murdaugh was indicted on federal conspiracy, wire fraud, bank fraud, and money laundering charges.
He still faces more than 100 charges in state court including fraud, money laundering, tax evasion, forgery and conspiracy.
I have been writing professionally for over 20 years and have a deep understanding of the psychological and emotional elements that affect people. I'm an experienced ghostwriter and editor, as well as an award-winning author of five novels.