Dry January: The best alcohol alternatives you can get online
Essentials

CBS Essentials is created independently from the CBS News staff. We may receive commissions from some links to products on this page. Promotions are subject to availability and retailer terms.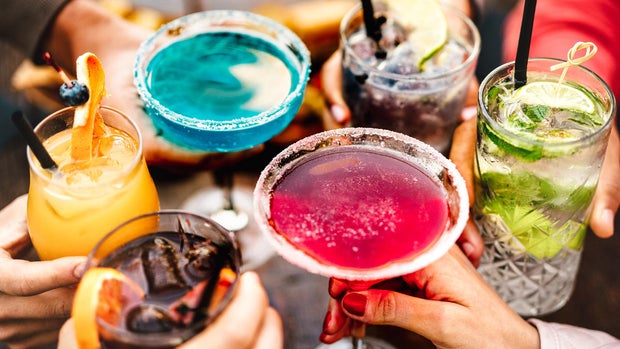 Dry January doesn't have to be boring. It's 2023. There are a wide variety of trendy, non-alcoholic beverages on the market for you to sip all month long. Depending on what you're looking for, many of these canned mocktails and non-alcoholic spirits taste like the real deal. We've even found tasty alcohol-free beverages crafted with CBD and adaptogens to inspire uplifting and chill feelings.
---
Ghia non-alcoholic variety 12-pack, $60
Seedlip Grove 42 non-alcoholic spirit, $29 with coupon (regularly $32)
---
According to consumer insight group Veylinx, 54 percent of Americans say they want to reduce their alcohol intake. A study published in the British Medical Journal shows people who gave up alcohol for one month had significant improvements in their health and lost an average of four pounds. According to the American Heart Association, a 2022 national survey suggested as many as 35 percent of American adults of legal age gave up drinking last January.
Not drinking? No problem. Whatever your reason, we've found the best alcohol alternatives you can get online.
Kin Euphorics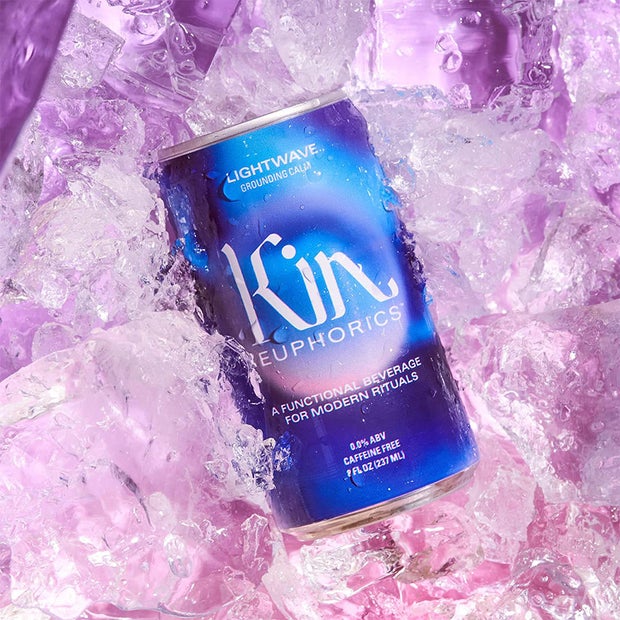 This trendy, non-alcoholic beverage brand is made with adaptogens, nootropics and functional plants to make you feel good. Co-founded by supermodel Bella Hadid, Kin offers both canned and bottled elixirs in a wide array of flavors, all designed to give you a different feeling.
"My favorite Kin flavor is Lightwave. It tastes like a floral root beer," said CBS Essentials senior writer Lily Rose. "Lightwave is supposed to inspire relaxation. Either I stared at the groovy packaging for too long or it actually works, because I did feel slightly more chilled after drinking this."
Lightwave is made with l-theanine, l-serine, l-tryptophan, magnesium glycinate, saffron, reishi mushroom and passionflower.
---
Ghia non-alcoholic variety pack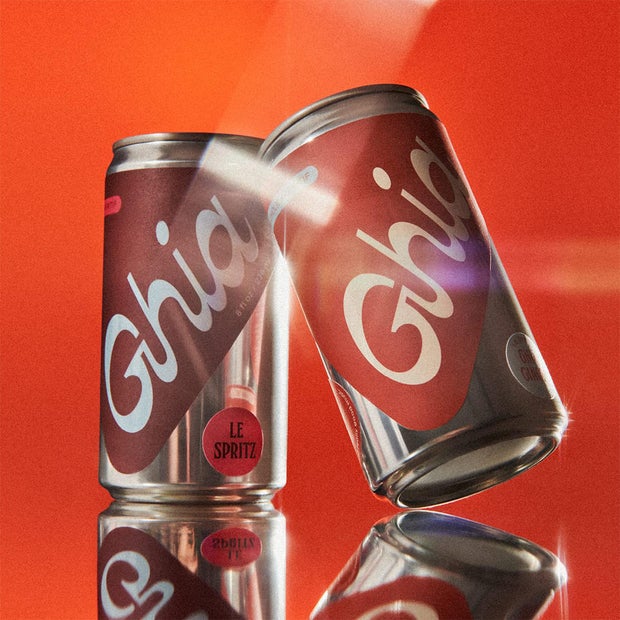 Ghia non-alcoholic tonics are inspired by Mediterranean apertivo culture. This 12-pack includes six Ghia Sodas and six Ghia Gingers. Ghia is made without artificial flavors or caffeine. These beverages have no added sugar and are vegan and kosher certified.
Ghia non-alcoholic variety 12-pack, $60
---
Aplós non-alcoholic hemp-infused spirit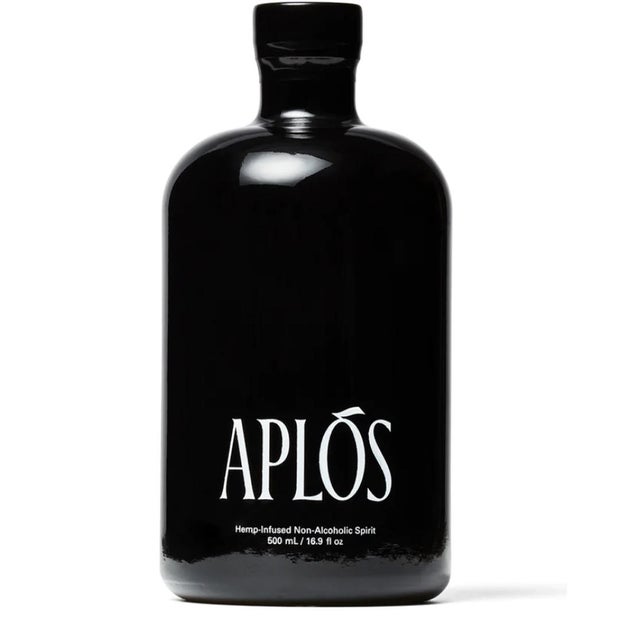 How chic is this black bottle? Aplós is a hemp-infused, plant-based, alcohol-free spirit. The brand describes the taste of the beverage as "bright, citrusy yuzu and calamansi, layered with an earthy, bitter balance of rosemary, basil, gentian root, coriander, and dandelion. Fresh cucumber, mint, and shiso cool the palate."
Each bottle features 20 mg of broad-spectrum hemp per 2-ounce serving.
---
Hiyo variety pack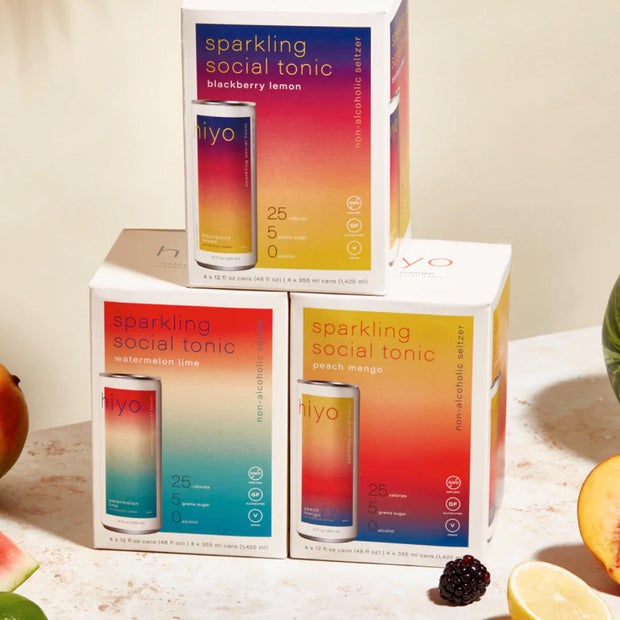 Hiyo calls its non-alcoholic beverages a "sparkling social tonic." The brand uses ingredients such as ashwagandha, lion's mane, l-theanine, cordyceps, ginger and turmeric to create an effect Hiyo calls "the float."
You can order four-packs of all Hiyo's flavors. This variety bundle includes peach mango, watermelon lime and blackberry lemon.
---
De Soi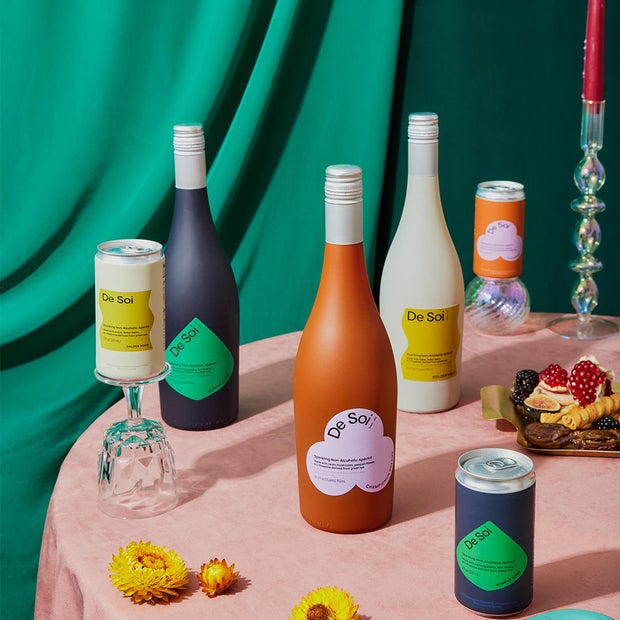 Did you know that Katy Perry has a line of non-alcoholic beverages called De Soi? Now you do!
De Soi uses natural adaptogens instead of alcohol to promote feeling good. Golden Hour is one of the brand's most popular flavors. The citrus, lemongrass and leafy-herb flavored beverage is made with maca and l-theanine derived from green tea.
"I was super skeptical but this drink is amazing," wrote an Amazon customer. "Really complex flavors like a high end craft cocktail, not too sweet. I like that its a NA product that isn't trying to mimic alcohol, it is its own thing. Feels special for occasions, not like your stuck drinking sprite while everyone else toasts champagne."
De Soi Golden Hour 4-pack, $30
---
Lyre's non-alcoholic spirits mixed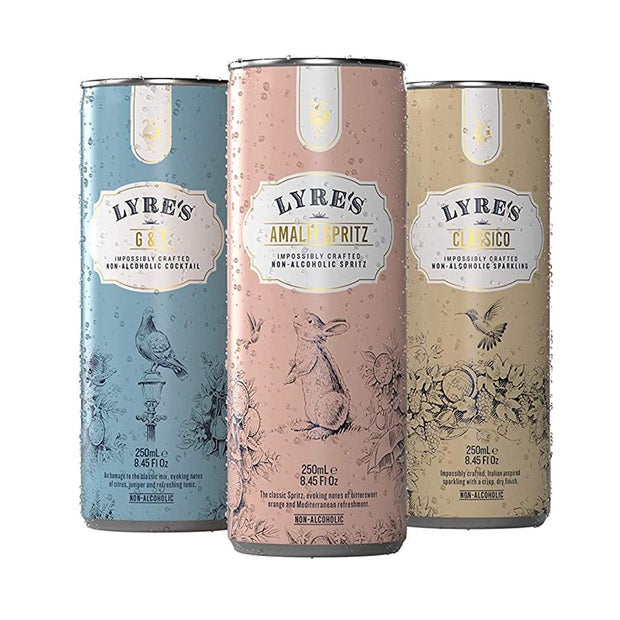 These bubbly non-alcoholic beverages taste like your favorite cocktails.
"We discovered the sparkling 'wine' at a restaurant in San Francisco and thoroughly enjoyed it," wrote an Amazon customer. "I purchased the sample pack and also very much enjoy the gin and tonic and Almafi versions. I like the size of the can and the convenience of it for a single serving."
Lyre's non-alcoholic spirits, $43 with coupon (regularly $45)
---
Seedlip Grove 42 non-alcoholic spirit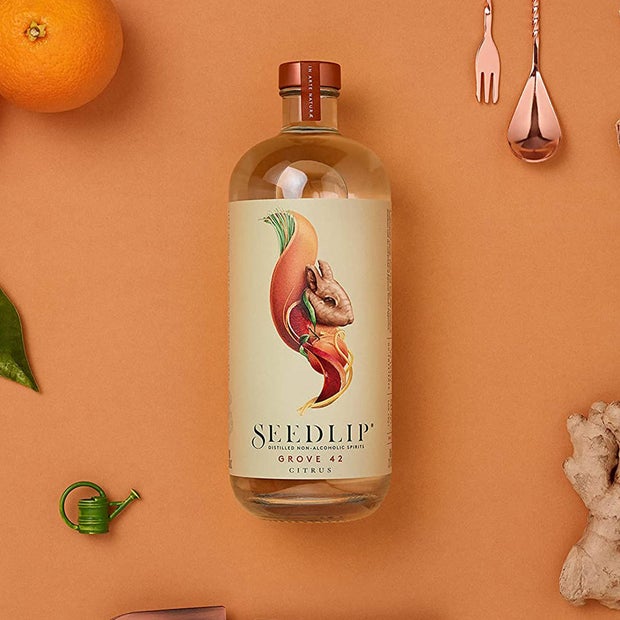 CBS Essentials editorial director Leslie Gornstein said, "I can't drink alcohol anymore — thanks, migraines! — but Seedlip has such good spirit alternatives that I always feel like I'm drinking a cocktail. The flavors are as sophisticated as any top mixologist's, and the packaging is cute too."
Seedlip is available in multiple flavors. Grove 42 tastes like orange, ginger and lemongrass.
Seedlip Grove 42 non-alcoholic spirit, $29 with coupon (regularly $32)
---
Monday zero alcohol gin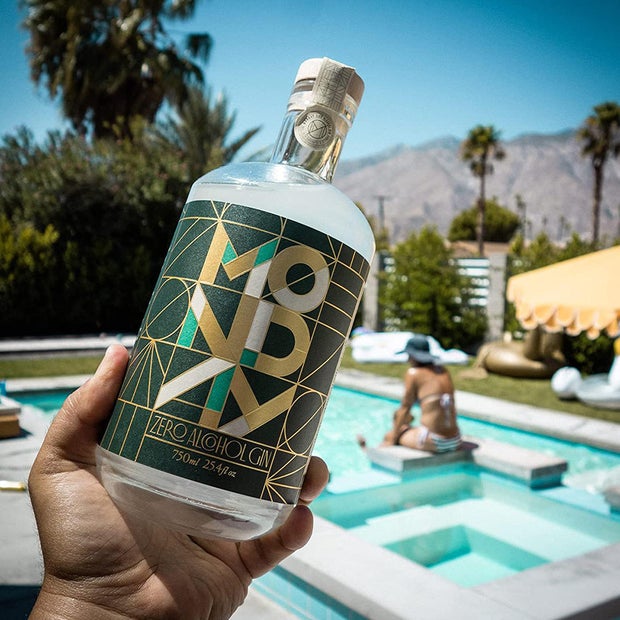 Monday zero alcohol gin is inspired by classic London Dry-style spirits. It's made without carbs, calories, sugar or gluten. The brand recommends adding this spirit instead of alcohol in classic drinks, such as a gin and tonic, Negroni, French 75 and Aviation, or paired it with tonic and fresh lime.
---
Ritual zero-proof rum alternative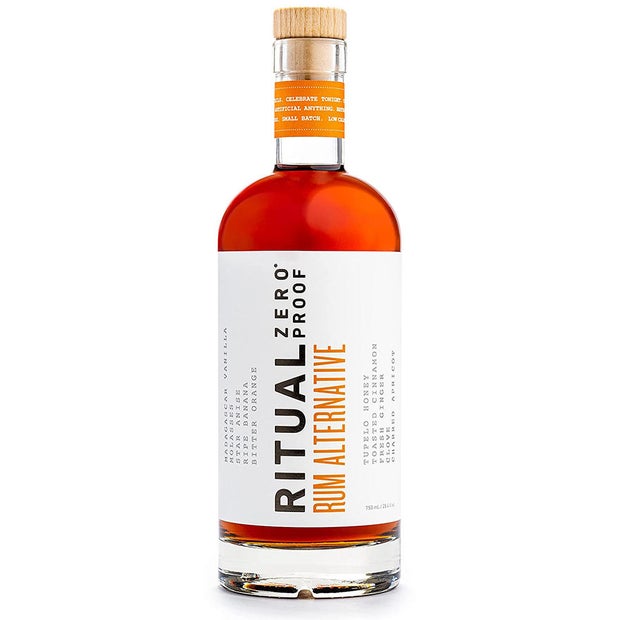 Looking for a great spiced rum alternative for mocktails?
"As a pregnant lady, I think that this really is a great alternative," wrote an Amazon customer. "I would definitely mix it with something though. I mixed it with an Old Fashion mixer and tonic water and I was really happy with the outcome. It has a slightly spicy (almost cinnamon) kick to it. I will be mixing it with rum/whiskey drinks once I am not pregnant."
Ritual zero-proof rum alternative, $30
---
Heineken Non-Alcoholic 0.0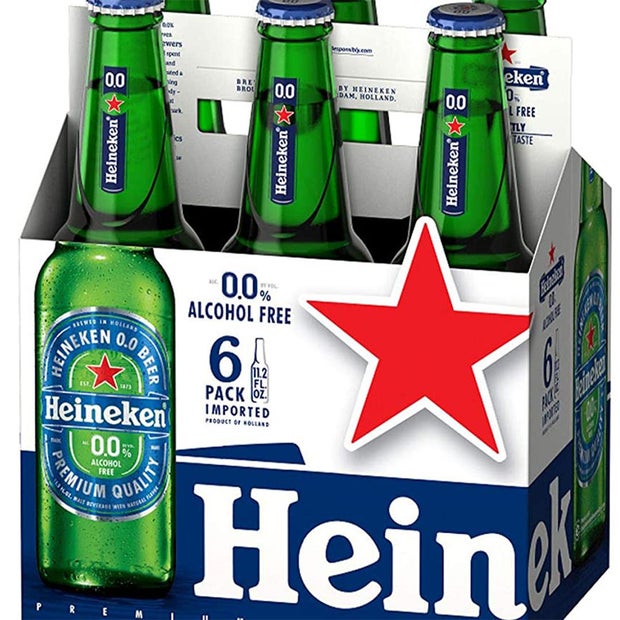 This non-alcoholic beer "tastes like beer without the buzz," according to one Amazon reviewer who rated the beverage five stars.
"Great product for those designated drivers for the night, an expecting mommy craving a cold one, or someone who isn't trying to break their sobriety but craves the taste of a cold brew here and there," wrote another reviewer.
Heineken non-alcoholic beer, $10
---
Related content from CBS Essentials:
Thanks for reading CBS NEWS.
Create your free account or log in
for more features.
I have been writing professionally for over 20 years and have a deep understanding of the psychological and emotional elements that affect people. I'm an experienced ghostwriter and editor, as well as an award-winning author of five novels.