Dr. Tim Johnson on finding a middle-ground in the abortion debate
Last Tuesday, voters in Ohio became the latest to enshrine reproductive rights into their state constitution … which prompts thoughts on this deeply divisive issue from Dr. Tim Johnson:
---
I am a Protestant minister who became an emergency room doctor and then medical editor for ABC News for 25 years. In all those positions, I saw firsthand the impact of abortion on individual lives and families.
And I have concluded that the best way to think about abortion – and to achieve possible compromise — is to be both anti-abortion and pro-choice.
Most of us are instinctively anti-abortion. I personally have never met anyone who thinks it is a trivial procedure.
And since most abortions result from unwanted pregnancies, the logical answer is to make contraceptive birth control measures widely and affordably available. If you are anti-abortion, you must also be pro-birth control.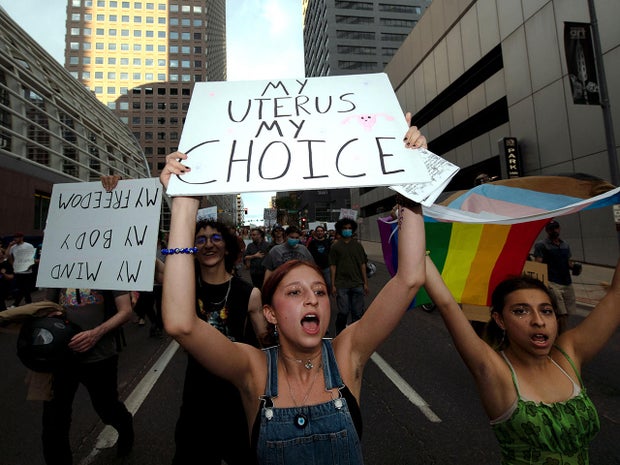 Being pro-choice is far more complicated. It involves the emotional issue of when life begins, and what choices are accordingly morally acceptable. When does life in the womb reach a stage when abortion would be more logically thought of as "murder" or "evil," and therefore prohibited? For many of us, that stage occurs when the developing fetus is capable of living on its own outside the womb.
And I do support women who, before that stage, thoughtfully conclude that another life to support will be destructive to her and/or her family.
A classic example is a mother already overwhelmed by poverty. If states insist on compelling women to carry to term, they must provide resources for adoption or other child support after birth. Otherwise, they are simply pro-birth, and not pro-life.
I also vigorously disagree with those who would force a woman to experience the terrible trauma of completing a pregnancy caused by incest or rape.
Finally, I do believe that abortion is a decision best made by a woman and her family – not by a group of strangers (usually men) making legislative or legal decisions. Under our clear constitutional separation of church and state, it certainly should not be made by those in power based on their own religious beliefs. We are all entitled to our own religious considerations, but we should not impose them by law on others who may believe very differently.
In short, a possible compromise to our abortion debate could be to unite in supporting birth control to prevent unwanted pregnancies, while also preserving the right of women to make difficult choices affecting them and their families.
That is a strategy that people with both anti-abortion and pro-choice views should embrace.


Story produced by Robert Marston. Editor: Chad Cardin.
Thanks for reading CBS NEWS.
Create your free account or log in
for more features.
I have been writing professionally for over 20 years and have a deep understanding of the psychological and emotional elements that affect people. I'm an experienced ghostwriter and editor, as well as an award-winning author of five novels.