DNA leads to arrest over 40 years after woman found dead in cornfield
Crime

DNA leads to man's arrest more than 40 years after woman found dead in California cornfield
A man already serving life sentences for rape and child murder has now been arrested on suspicion of killing a woman who was found dead in a California cornfield more than 40 years ago, authorities announced.
DNA evidence linked Herman Lee Hobbs to the August 1980 death of 21-year-old Holly Ann Campiglia, the Solano County Sheriff's Office said in a statement this week.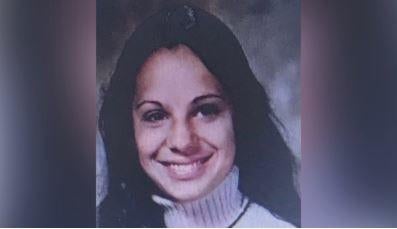 Campiglia was from New Jersey. Two field workers found her body in a cornfield in unincorporated Dixon, southwest of Sacramento. She had been shot several times in the head and neck, authorities said.
For the next 10 years, Campiglia's identity was unknown, CBS Sacramento reported. Then, in 1992, the National Missing Persons Unit helped identify Campiglia as the victim, the sheriff's office says.
The case went cold until 2021, when at her family's request, a sheriff's technician reviewed the original evidence to see if anything could be resubmitted for additional DNA analysis, the Sheriff's Office said.
A lab reported finding male DNA and that eventually led to Hobbs, who was arrested last Friday in state prison and transferred to the county jail to face a charge of first-degree murder, authorities said.
He was being held without bail and it wasn't immediately clear whether he had an attorney who could speak on his behalf.
Hobbs, 76, has been serving a sentence of 25 years to life for the 2000 rape of a 15-year-old girl in Yuba County and an additional 25-to-life sentence he received in 2005 for raping and stabbing to death 13-year-old Terri Pata.
Pata vanished on the way home from her school in Rio Linda, a Sacramento suburb, in 1975. Her body was found several days later, stuffed in a drainpipe.
A probation report submitted in that case said Hobbs was a suspect in at least five killings.
Hobbs also had been charged in the death of Brenda Ann Tucker, 29, who went missing in 1994 from her home in Oroville. Loggers found her skull, with a bullet hole in it, in 2001 in Yuba County and DNA identified her. Hobbs, who knew her family, was charged with her slaying in 2001 but a judge dismissed the case the next year for lack of evidence.
The sheriff's office said the original deputy to investigate this case, Jose "Joe" Cisneros, was killed in the line of duty in 1985.
"His hard work is still helping solve cases over 40 years later," the sheriff's office said. "We are grateful to the Campiglia family for their patience and assistance, to the labs whose new technology allowed additional testing of older evidence and to the staff who worked tirelessly to help bring closure to a lifetime of waiting."
The Solano County Sheriff's Office said detectives are working with other agencies in Northern California to identify other possible victims of Hobbs. Anyone with information about the homicide is asked to contact the Solano Sheriff Investigations at (707) 784-7050.
Thanks for reading CBS NEWS.
Create your free account or log in
for more features.
I have been writing professionally for over 20 years and have a deep understanding of the psychological and emotional elements that affect people. I'm an experienced ghostwriter and editor, as well as an award-winning author of five novels.