Cassie Ventura settles lawsuit against ex-boyfriend Sean "Diddy" Combs
Singer Casandra Ventura, who performs under the name Cassie, has reached a settlement just one day after bringing a federal lawsuit in New York against musician and entrepreneur Sean "Diddy" Combs in which she accused him of rape and physical abuse during their relationship, her attorney confirmed in a statement.
"I have decided to resolve this matter amicably on terms that I have some level of control. I want to thank my family, fans and lawyers for their unwavering support." Ventura said in the statement.
"We have decided to resolve this matter amicably," Combs said in his own statement. "I wish Cassie and her family all the best. Love."
However, in a second statement provided to CBS News Saturday, an attorney for Combs said: "Just so we're clear, a decision to settle a lawsuit, especially in 2023, is in no way an admission of wrongdoing. Mr. Combs' decision to settle the lawsuit does not in any way undermine his flat-out denial of the claims. He is happy they got to a mutual settlement and wishes Ms. Ventura the best."
Terms of the settlement were not disclosed.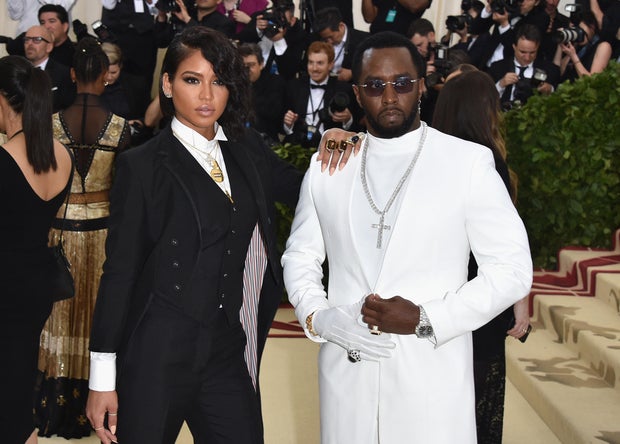 The complaint filed Thursday described the 54-year-old Combs as a "vicious, cruel, and controlling man," who "asserted complete control over Ms. Ventura's personal and professional life," and detailed abuse he allegedly inflicted on her after meeting her in 2005 when the singer was 19 years old.
The two dated on-and-off from about 2007 to 2018.
"After years in silence and darkness, I am finally ready to tell my story, and to speak up on behalf of myself and for the benefit of other women who face violence and abuse in their relationships," Ventura had said in a statement to CBS News Thursday. "With the expiration of New York's Adult Survivors Act fast approaching, it became clear that this was an opportunity to speak up about the trauma I have experienced and that I will be recovering from for the rest of my life."
The suit leveled multiple allegations against Combs, including that he raped Ventura in her home after she tried to leave him, that he "often punched, beat, kicked and stomped on Ms. Ventura, resulting in bruises, burst lips, black eyes and bleeding," and that in 2012 he blew up rapper Kid Cudi's car after finding out he was romantically interested in Ventura.
Combs denied the allegations, and an attorney for the rapper said Ventura attempted to blackmail him for $30 million.
"Mr. Combs vehemently denies these offensive and outrageous allegations," Combs' lawyer, Ben Brafman said in a statement to CBS News Thursday. "For the past 6 months, Mr. Combs has been subjected to Ms. Ventura's persistent demand of $30 million, under the threat of writing a damaging book about their relationship, which was unequivocally rejected as blatant blackmail."
Faris Tanyos is a news editor for CBSNews.com, where he writes and edits stories and tracks breaking news. He previously worked as a digital news producer at several local news stations up and down the West Coast.
Thanks for reading CBS NEWS.
Create your free account or log in
for more features.
I have been writing professionally for over 20 years and have a deep understanding of the psychological and emotional elements that affect people. I'm an experienced ghostwriter and editor, as well as an award-winning author of five novels.