10 people convicted in attempted murder of Red Sox legend David Ortiz
A Dominican court sentenced 10 people implicated in the case 2019 attempted killing Officials confirmed Tuesday that David Ortiz, a baseball Hall of Famer, was alive and well.
Ortiz, a Dominican citizen, was attacked by a man who got out of a motorcycle and shot him in his back at close range. The former Red Sox slugger was in Santo Domingo with friends at a bar.
Santo Domingo's First Collegiate Court sentenced two men, including the alleged shooter Rolfi Feryra Cruz to 30 years imprisonment.
Eight other defendants received sentences ranging from 5 to 20 years in prison. Insufficient evidence led to the acquittal of three other defendants. Victor Hugo Gomez VasquezHe was accused of planning the attack.
Ortiz hired American private investigators to investigate the claims of Big Papi, a slugger affectionately called Big Papi. Designed for by a Dominican drug dealer who was jealous of him.
Edward Davis, a former Boston police commissioner, found that Ortiz's cousin Sixto Fernandez was actually the hitman.
Dominican authorities claim that the hitmen mistook Fernandez for Ortiz, one the country's most beloved baseball players.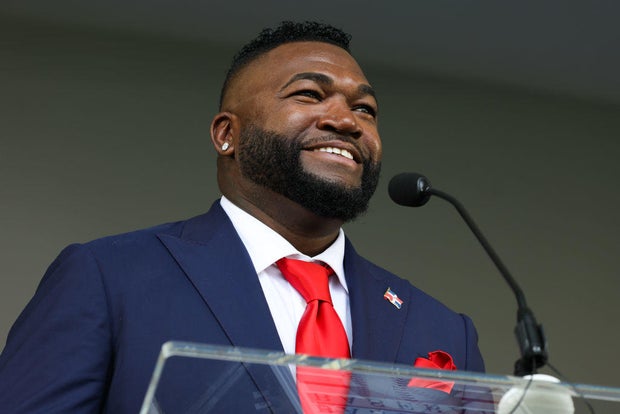 Ortiz was a formidable power hitter who smiled all the way. He led the Red Sox to three World Series titles and was a 10-time All-Star. He also hit 541 home runs before retiring in 2016. He was still living in Dominican Republic when he was shot.
Ortiz sustained serious injuries in the shooting of June 2019. After the shooting, Ortiz was taken to the Dominican Republic for his gallbladder and a portion of his intestine removed. He then underwent additional surgery in the U.S.
The court made a statement that the defendants were sentenced for criminal organization, illegal firearms, attempted killing, and complicity.
Authorities stated that further details about the sentencing would be made public on February 8, 2023.
Thank you for reading CBS NEWS.
Log in or create a free account
For more features, please visit.
I have been writing professionally for over 20 years and have a deep understanding of the psychological and emotional elements that affect people. I'm an experienced ghostwriter and editor, as well as an award-winning author of five novels.